360-degree view of Mars dunes offers glimpse into virtual space travel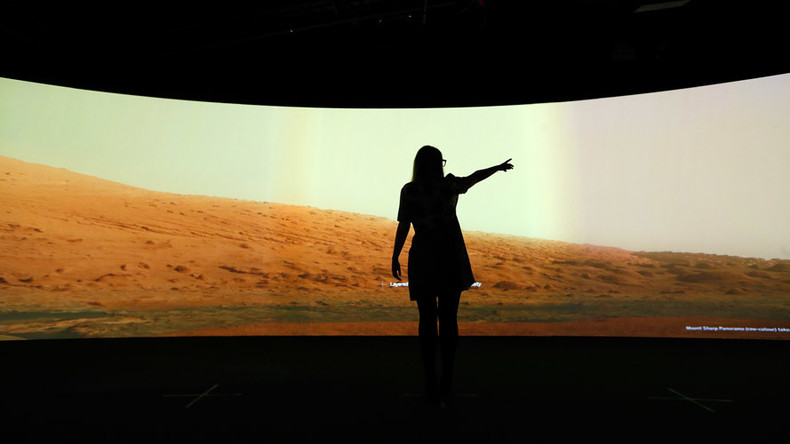 NASA has posted an image from Mars unlike any seen before. It presents a 360-degree virtual experience anyone can direct and control as if they were onboard the Curiosity rover, all while enjoying the comfort of their own planet.
Posted to the YouTube channel of NASA's Jet Propulsion Laboratory, Curiosity's full spectrum point of view from the "Namib Dune" shows off the potential unmanned missions equipped with impressive cameras can have for virtual space travel.
In this instance, the Mast Camera being used is not capable of taking 360-degree video to simulate reality. The effect is the result of merging many high-resolution images together.
The "Namib Dune" is part of the "Bagnold Dunes," which encompass miles of Mars sand at the foot of Mount Sharp where forceful winds move the dunes about three feet or one meter each Earth year.
The image was taken on December 18, 2015, more than three years after Curiosity first arrived on the Red Planet, where it has since detected methane and liquid water, hinting at the possibility that organic matter or even life could be discovered on Mars.
In a previous attempt to provide a three-dimensional experience, NASA's Curiosity Mars Rover posted a similar video to its Facebook page on January 30. While an impressive and fun exhibit, the effort fell a bit flat, only offering distorted views through stretched out landscapes.
Use your smart phone to explore Mars with me in 360 degrees. #FromWhereIStand

Posted by NASA's Curiosity Mars Rover on Saturday, January 30, 2016
With the exploration of Mars just beginning and other deep space missions in the works, NASA will surely continue to pique Earthlings' curiosity as camera technology continues to improve.
You can share this story on social media: