Stunning stormy island timelapse footage spanning 2 years goes viral (VIDEO)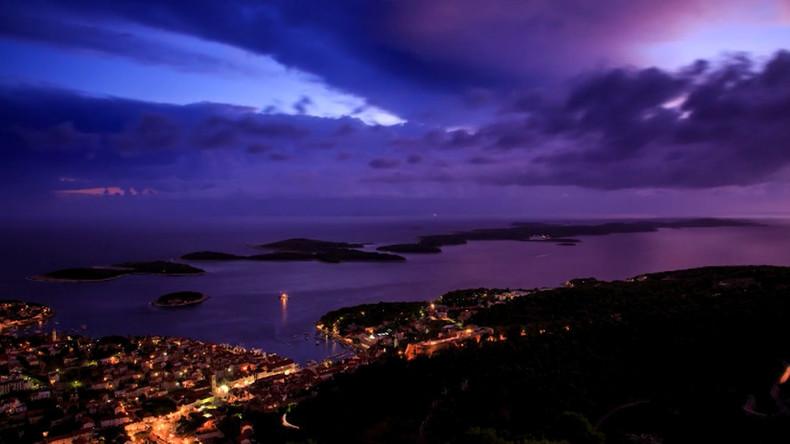 A timelapse video comprising 10,000 photographs showcases the incredible dynamic weather and stunning horizons of the Croatian island Hvar.
The video's creators, Mario Romulic and Drazen Stojcic, picked "only" 10,000 of their best images shot over two years for the final cut - narrowing down their selection from more than 350,000 photographs. Each spectacular frame showcases the island's moody skies and temperamental seas.
That's it. We're moving...
READ MORE: Cloud porn: Powerful thunderstorms in Oz drive shutterbugs wild (VIDEO)
Despite Hvar receiving an average of more than 2,700 hours of sun annually, the artists managed to capture the tourist island's darker side of rolling clouds and dramatic thunderstorms. The video has been viewed more than 27,000 times since it was shared online yesterday.
Romulic and Stojcic have a growing reputation for their stunning photographs of Croatia, including a 2013 exhibition to celebrate their country joining the EU.
You can share this story on social media: