Cloud porn: Powerful thunderstorms in Oz drive shutterbugs wild (VIDEO)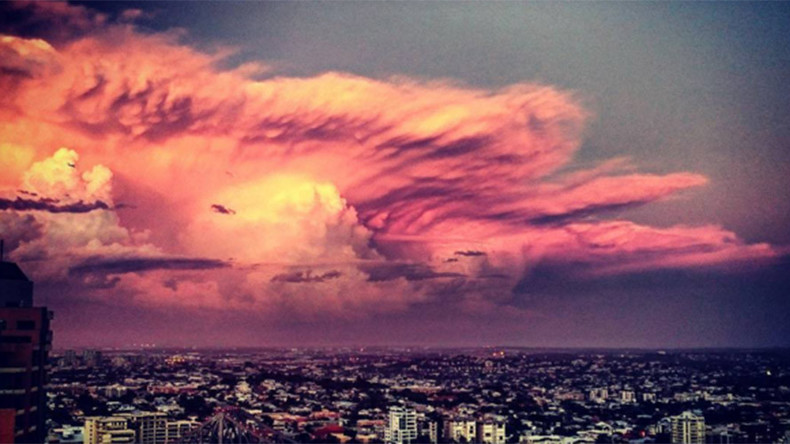 Mother Nature's wrath has the ability to not only destroy but to amaze – as typified by the recent electrifying tempests pictured in the skies above Australia's east coast.
Following a week of stifling heat, vibrant storm clouds became a mainstay over large parts of Queensland.
Queensland energy company recorded close to 7,000 lightning strikes in 30 minutes on Monday, report Sunshine Coast Daily. Much of the bad weather has since subsided. However, Australia's Bureau of Meteorology has warned residents to expect flash flooding in parts of the Central Coast.
National broadcaster ABC has reported how shutter happy Brisbane photographers have been pointing their cameras and phones to the sky, and filling up social media with snaps of the beautiful, yet turbulent weather.
It's resulted in what many are calling cloud porn filling up Instagram feeds.
Although edited, footage shot during a thunderstorm on Australia's Sunshine Coast reveals magnificent cloudbursts.
The timelapse video from Blue Dog Films shows storm clouds brewing off the coast of Maroochydore, Queensland, before exploding into wonderful shades of blue, grey and purple. The makers say it was shot raw and then edited using Adobe After Effects.
You can share this story on social media: