Summary executions, torture, makeshift courts in Syria: UN reveals horrific details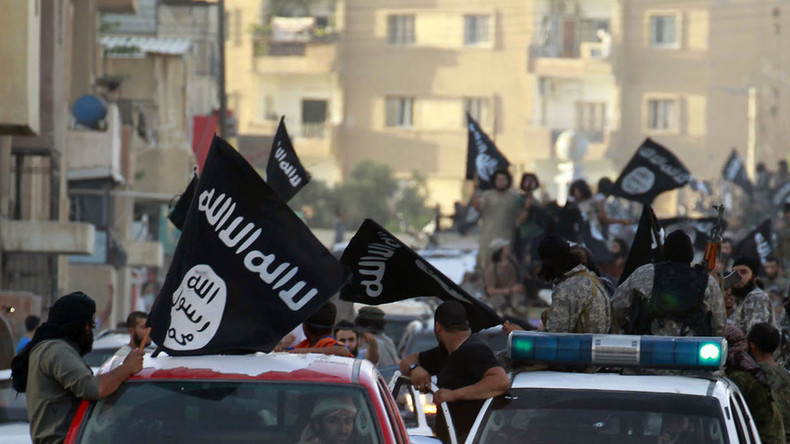 Parties to the Syrian conflict, including anti-government armed groups, as well as Al-Nusra Front and Islamic State, have committed "serious violations" of the rights of detainees, including torture and killing, according to United Nations investigators.
The 25-page report, "Out of Sight, Out of Mind: Deaths in Detention," covers from the beginning of the conflict in March 2011 until last November. It is based on 621 interviews, more than 200 of which were with former detainees who witnessed one or more deaths in custody.

Al-Nusra using makeshift courts for 'summary executions'

According to the special UN Commission of Inquiry on Syria, anti-government armed groups and Al-Nusra fighters are "responsible for murder, torture and other forms of ill treatment of detainees." The report states that in instituting makeshift courts, whose procedures fall far short of fair trial standards, the responsible groups have breached "due process principles, in violation of international humanitarian and human rights law," while "executions ordered by these makeshift, unauthorized courts constitute killings or summary executions in violation of international humanitarian law and human rights law."
Al-Nusra Front set up detention facilities in the city of Idlib, in northwest Syria, where deaths in detention have been documented, according to the report. In February 2015, the terrorist group returned the body of a civilian detained by the fighters for a few days in Maaret Misreen, some 50km southwest of Aleppo, and later acknowledged that the victim died as a consequence of torture.
In late April 2015, Al-Nusra held civilian men and women, as well as captured government soldiers, in the Harim prison in Idlib. Two women held in Harim prison described women and children being separated from their male relatives and being held in "squalid conditions, with little food. They were forced to pray." The former detainees described hearing "men screaming while being beaten by members of Al-Nusra." They also allegedly heard government soldiers being brought into the prison and "pleading for their lives before being executed by shooting."
In Homs, Idlib and Dara'a governorates, Al-Nusra Front and local anti-government armed groups have either jointly set up makeshift Sharia courts or agreed to support the existing courts, the Commission stated, adding that the "operation of these courts does not abide by fair trial standards. Where they jointly operate, they pursue similar practices in terms of arrest, detention and ill treatment of detainees, including numerous cases of summary executions of prisoners."
The Al-Nusra terrorist group has also conducted mass executions of captured government soldiers. On July 9, 2015, an Al-Nusra-led alliance of armed groups captured the Abu al-Duhur airbase in the Idlib Governorate from the Syrian army. Approximately 70 soldiers were executed on the runway, according to the report. Al-Nusra kidnapped two young boys outside the besieged Shia enclaves of Nubul and Zahra (Aleppo) on 25 June 2013. "When an attempt to exchange them for prisoners detained by government forces failed, the boys were killed and their bodies mutilated."

ISIS: Murder, 'war crime of torture'
The report also blasts ISIS (IS, formerly ISIS/ISIL) for "murder, torture and other forms of ill-treatment, outrages upon personal dignity and summary executions occurring in detention facilities run by the group, in violation of applicable international humanitarian law and international human rights law." Executions of persons detained and brought before illicit courts amount to murder or summary executions, constituting war crimes, the report stated. The terrorist group has also committed the "war crime of torture."
The Commission of Inquiry on Syria said that ISIS, often with the involvement of foreign fighters, has established detention facilities in several areas they control, including in Ar Raqqah, Dayr Az Zawr, and Aleppo governorates. Detainees were subjected to serious abuses, including torture and summary executions. Difficulty in accessing information from IS-controlled areas has hindered the gathering of accounts from former detainees, the report added, however.
One man, detained with a large group of Kurdish civilians who tried to leave ISIS-controlled territory in 2014, was taken to the former government-run prison in Tel Abyad. He told UN investigators how he and his cellmates were beaten while ISIS questioned them about the Kurdish People's Protection Units (YPG). He stated that ISIS fighters killed two men in front of him: one was shot and the other was beaten and died two hours later, bleeding from the mouth, according to the report.

'No resemblance' of fair trial, children among executed

In 2013, ISIS took over a hospital in the Qadi Askar neighborhood of Aleppo and began using its basement as a detention facility. A former detainee stated that jihadists were abducting and holding people who were critical of ISIS or those who had a more lax interpretation of Islam. They also allegedly held individuals who had contact with foreigners, including fixers for international media. In January 2014, clashes broke out between ISIS and Liwa Al-Tawhid (an armed Islamist insurgent group). As ISIS withdrew from the hospital, they "hastily shot and killed between 40 and 50 detainees," the report stated, citing a survivor.ISIS also committed a number of massacres of captured government soldiers. In Tabqa (Ar-Raqqah) 200 government soldiers were captured, stripped to their underwear, told to march into the desert and shot to death after ISIS overran an airbase outside the city in August 2014.
ISIS detainees were also executed after unauthorized courts issued a death sentence, often preceded by "proceedings that bore no resemblance of a fair trial, purporting to be based on religious authority." Children have been among those executed, according to the report.

Damascus accused of turning a blind eye to 'deaths on a massive scale'
The UN investigators have also accused Damascus of "extermination" of detainees, held in its jails and detention centers, saying interrogators and prison guards routinely tortured prisoners. "Many of the incarcerated were ill as a result of the dire conditions of detention."
"In their treatment of detainees, the conduct of government forces amounts to violations of the right to life through the commission of or failure to prevent killings, summary executions, and implementation of the death penalty without a fair trial. The government has furthermore violated the right to life by failing to conduct independent, comprehensive and transparent investigations of each individual death in state custody," the UN Commission stated.

"It is apparent that the government authorities administering prisons and detention centers were aware that deaths on a massive scale were occurring," the report said.
READ MORE: Not Russian op, but NATO's incursion in Middle East to blame for Syrian crisis – Moscow
According to the UN investigators, high-ranking officers, including the heads of branches and directorates, commanding these detention facilities and those in charge of the country's military police turned a blind eye to the "vast numbers of deaths occurring in detention facilities under their effective control, yet did not take action to prevent the abuses, investigate allegations or prosecute those responsible."
You can share this story on social media: