Jihadists recruit & train Syrian teens to carry out terror acts, opposition tells Russian military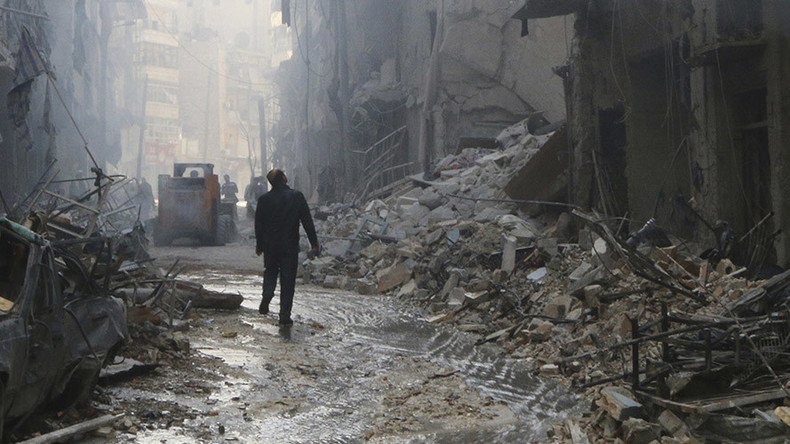 Militants from Al-Qaeda affiliates, Al-Nusra Front and Ahrar ash-Sham, have trained teenagers to commit acts of terror in Damascus, Homs and Latakia provinces, the Russian Defense Ministry said citing data received from the Syrian opposition forces.
According to data provided by Syrian opposition representatives, a special unit consisting of teenagers was formed in the Syrian province of Idlib, Russia's defense ministry's spokesman, Major General Igor Konashenkov, said during a news briefing. The teenagers reportedly completed "a special training program" conducted by Al-Nusra Front and Ahrar ash-Sham militants.
According to #SYRIA opposition data, Jabhat al-Nusra Front and Harakat Ahrar ash-Sham militants organized a unit of teenagers aged 14-16

— Минобороны России (@mod_russia) February 4, 2016
The eldest "recruit" of that unit has only just turned sixteen, while the youngest one is just fourteen years old. The terrorist groups plan to use them to carry out terrorist attacks against civilians in Syrian provinces of Damascus, Homs and Latakia, the general stressed.
In the meantime, Syrian army forces in cooperation with the local people's militias have driven the extremists from their positions in the Aleppo province and lifted a blockade on the villages of Nubul and Zahraa, which had been under siege for more than four years.
Russian Air Space Forces made 237 sorties and hit 875 terrorist targets in the provinces of Aleppo, Latakia, Homs, Hama and Deir-ez-Zohr between February 1, and February 4, inflicting serious losses on the terrorist forces, Konashenkov said.
According to Konashenkov, the militants in the north of the country abandon their positions and retreat to the Syrian-Turkish border in attempts to regroup and retain combat capability.
The general also once again dismissed as "absurd" the accusations voiced by some western countries that Russia bombs territories, where there have never been any terrorists.
Noting that the US-led coalition itself conducted at least 12 massive airstrikes in the provinces of Aleppo, Homs, Hasakah and Raqqa in the first three days of February alone, Konashenkov urged the coalition's representatives to inform the public of their results in the same manner as Russia.
You can share this story on social media: