Complex abortion debate emerges over Zika virus-infected fetuses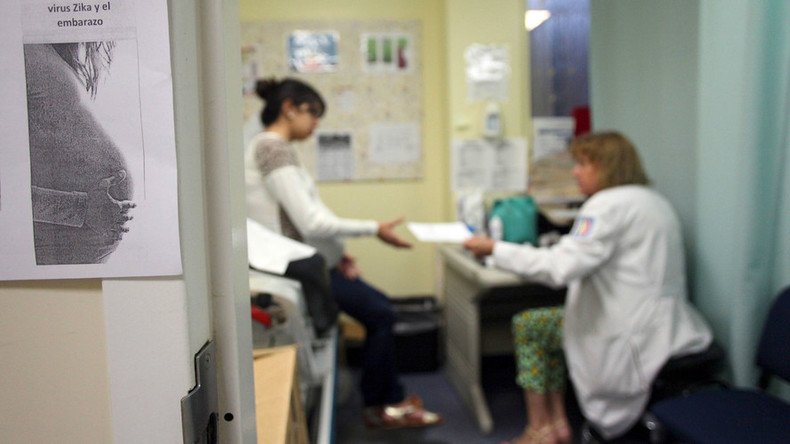 A number of high-level officials in the Catholic Church are criticizing women who have abortions out of fear their babies may be born with defects due to the Zika virus.
One of Pope Francis' top advisers, Cardinal Oscar Rodriguez Maradiaga of Honduras, condemned those considering a "therapeutic abortion", which is carried out if a mother's life is in danger or there is a risk of fetal abnormalities.
"We should never talk about therapeutic' abortion," the cardinal said in a homily in Suyapa, the Religious News Service reports. "Therapeutic abortion doesn't exist."
"Therapeutic means curing, and abortion cures nothing," he said. "It takes innocent lives."
Although declared a "global health emergency" by the World Health Organization (WHO) on Monday, the virus is most rampant at present in South America, where Catholicism dominates among the various religions.
The virus is believed to have caused thousands of cases of microcephaly in the region, which causes babies to be born with underdeveloped heads and brains.
Following advice from health officials that women should avoid getting pregnant for up to two years, church leaders are now being forced to comment on how people should deal with the epidemic.
While most forms of abortion are illegal in Brazil, Jesseir Coelho de Alcântara, a judge in the central state of Goiás, has gone on record to say he will allow women to have an abortion in cases of microcephaly, the New York Times reports.
"I know this is very difficult because the subject is new, requires thorough discussion and a great deal of religious influences persists," the judge told the newspaper. "But my position is that abortion for microcephaly should be allowed."
These statements have been met with much anger in the church's hierarchy in Brazil.
"Nothing justifies an abortion," Reverend Luciano Brito, spokesman for the Catholic Archdiocese of Olinda and Recife, told NYT. "Just because a fetus has microcephaly won't make us favorable" to changes in the law.
Priests in El Salvador have also criticized such health advice, branding it as "illusory".
"The state doesn't have a say regarding the private matters of the citizens, especially in regard to the procreation of children," Father Jose Antonio Ventura, pastor of St John the Evangelist Parish in San Juan Opico, told the Catholic News Service.
Other than natural family planning, the use of contraception is seen as being "intrinsically evil" in Catholicism, and the leader of the church will have to "thread a fine theological needle", Daniel Ramirez, assistant professor of history and American culture at the University of Michigan, told CNN.
READ MORE: UN nuclear agency suggests using radiation to fight Zika mosquitos
Purposefully avoiding pregnancy could be seen as "intentionally contraceptive" and this could cause "a dilemma" for the church, the Catholic Herald reports, as this "benign intention" is equivalent to "artificial contraception".
The recommendation of postponing a pregnancy could cause "an increase in the use of abortifacient birth control measures," Scott James, Assistant Professor of Pediatrics, Division of Infectious Diseases at the University of Alabama at Birmingham, says.
"Sacrificing the life of an offspring to avoid the possibility of infection or the prospect of living with disability is a wicked trade," he adds.
READ MORE: GMO mosquitoes could be cause of Zika outbreak, critics say
You can share this story on social media: