UN nuclear agency suggests using radiation to fight Zika mosquitos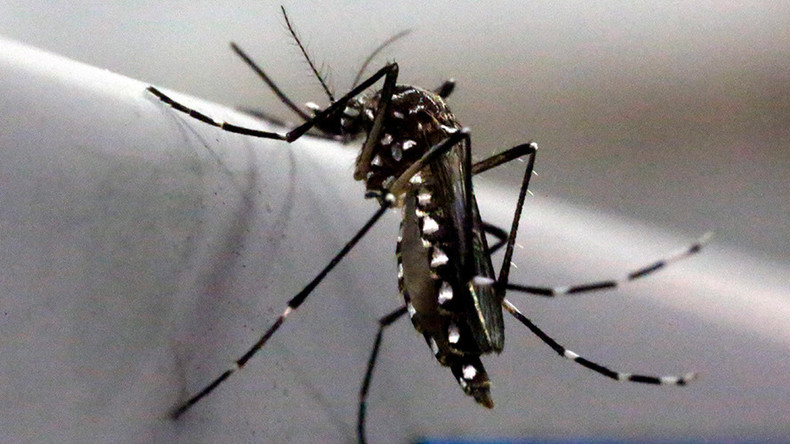 Aiming to prevent the further spread of the dangerous mosquito-borne Zika virus in Brazil, male insects might be exposed to X- or Gamma rays to irradiate their sperm, the UN's nuclear agency announced on Tuesday.
The International Atomic Energy Agency (IAEA) said the so-called Sterile Insect Technology (SIT) can help tackle the outbreak which has been declared a global health emergency by the World Health Organization (WHO). IAEA experts are set to meet with Brazilian officials on February, 16, Reuters reported.
Mexico, Guatemala and El Salvador are among other states that have also requested the technology from the UN atomic agency.
"If Brazil released a huge number of sterile males, it would take a few months to reduce the population," IAEA Deputy Director General Aldo Malavasi told reporters on Tuesday, adding that other methods of fighting the dangerous insects should not be off the table.
The method involves exposing laboratory-bred male mosquitoes to nuclear radiation, and making their sperm sterile before their release into the wild to mate with the females. Mosquito eggs from such copulation never hatch, helping reduce populations of the insect.
"It's family planning for insects," Jorge Hendrichs, head of the Insect Pest Control Section at the IAEA, said.
SIT has already been tested in several countries. According to Konstantinos Bourtzis of the IAEA's insect pest control laboratory, in Italy it helped to reduce mosquito populations by around 80 percent in several months; in China mosquitoes have been defeated 100 percent.
READ MORE: Zika virus no pregnancy advice 'offensive' - women's rights activists
Cases of infants born with brain abnormalities with suspected link to Zika have been registered in over 20 Latin American countries, as well as in the US, starting from late December last year. Nearly 4,000 babies have been born with a congenital condition associated with incomplete brain development in Brazil only.
On Monday, the World Health Organization (WHO) declared Zika to be a global public health emergency, with the move aimed at fast-tracking international action and research priorities.
You can share this story on social media: