Good 'Karma' for GoPro? New drone debuted as firm aims to reverse profit drop (VIDEO)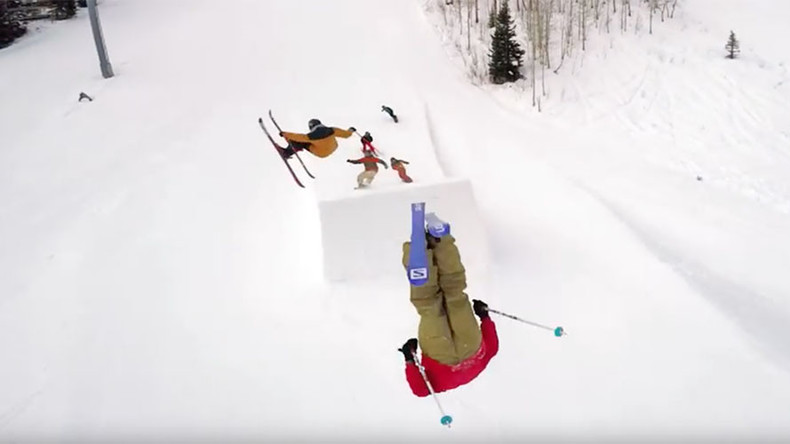 GoPro has released the teaser of their new drone, Karma, in action, with the device due to be launched later this year.
The first video shot with the device was of freestyle skier Bobby Brown taking on the slopes at Aspen Snowmass in Colorado. Brown looks more than happy to be the guinea pig, releasing the camera drone just in time to make an impressive mid-air flip.
The camera flies high and continues shooting.
The minute-long video reveals the drone will shoot in 4K resolution, but the company is remaining tight lipped about the design, features, and spec of the quadcopter.
There's a lot riding on 'Karma' as the company experiences falling profits despite launching a number of new products in the last 18 months.
READ MORE: GoPro goes through tough times as camera sales slow
After announcing a 7 percent cut to its workforce last year, GoPro reported disappointing fourth quarter results Wednesday. Profits fell from $634 million for the fourth quarter 2014 to $436.6 million for the same period of last year.
Company CEO Nicholas Woodman announced some of their cheaper products will cease production as a result of their tumbling profits, saying in a statement quoted by Fortune that GoPro has recognized the need to improve its editing software.
This has long been a sore point for users. One GoPro enthusiast told Bloomberg that it took him almost three hours to edit a two-minute scuba diving video.
READ MORE: Russian daredevil skis at 130kph down icy Siberian road (VIDEO)
You can share this story on social media: