Tear gas, Molotov cocktails deployed during general strike in Greece (VIDEOS, PHOTOS)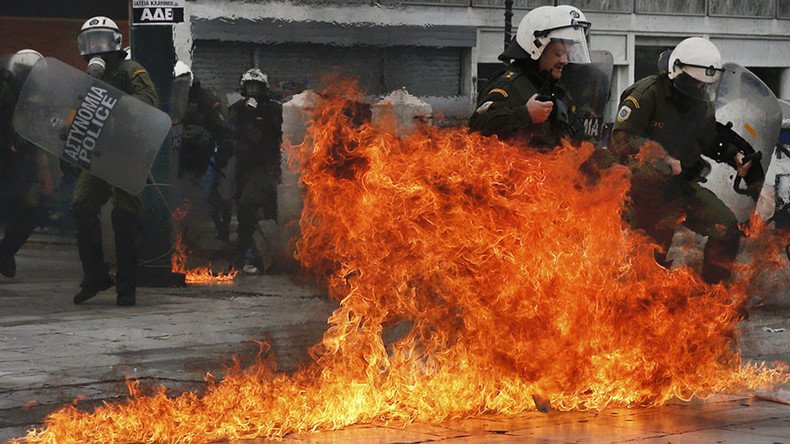 Tear gas and Molotov cocktails have been deployed during a demonstration in Syntagma Square, Athens, where around 50,000 Greeks marched on parliament during a general strike.
Groups of youths then broke away from the crowd and began hurling stones and petrol bombs at police on Thursday. Officers responded with rounds of tear gas and stun grenades, witnesses told Reuters.
The protesters are demonstrating against pension reforms that are part of Greece's third international bailout.
"They [government] should be strung up here, in Syntagma Square," pensioner Nikos Ghinis said as he marched in central Athens.
"I'm getting €740 euros ($826.21) a month for 40 years of work...I'm (demonstrating) here for my children and grandchildren," he said.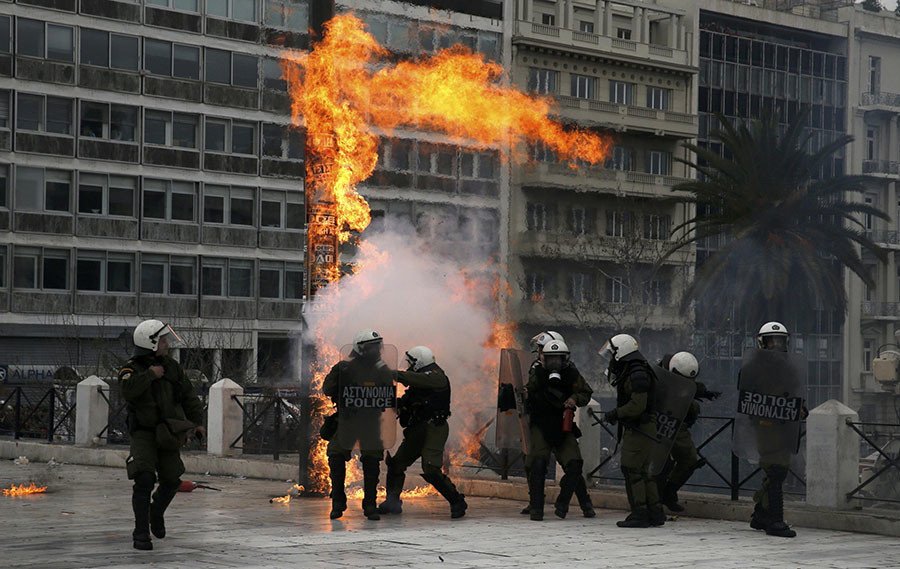 The leftist government is aiming to overhaul the system by increasing social security contributions to avoid pension cuts. However, critics are angry, stating that the reforms will cause many to lose two-thirds of their income to contributions and taxes.
Many of the country's retired population have already had their pensions slashed 11 times since 2010.
Unions say the plan will increase unemployment, as the costs for hard-pressed businesses will go up. They believe it will also force workers, mainly the self-employed, into tax evasion because it links social security contributions to declared income.
"We will reach a stage where we won't be able to make ends meet unless we steal from the state, hide income," said 70-year-old demonstrator George Stathopoulos.
The nationwide general strike has led to canceled flights, ferries, and public transport. Schools, courts, and pharmacies have also shut down, and public hospitals have been left with just emergency staff.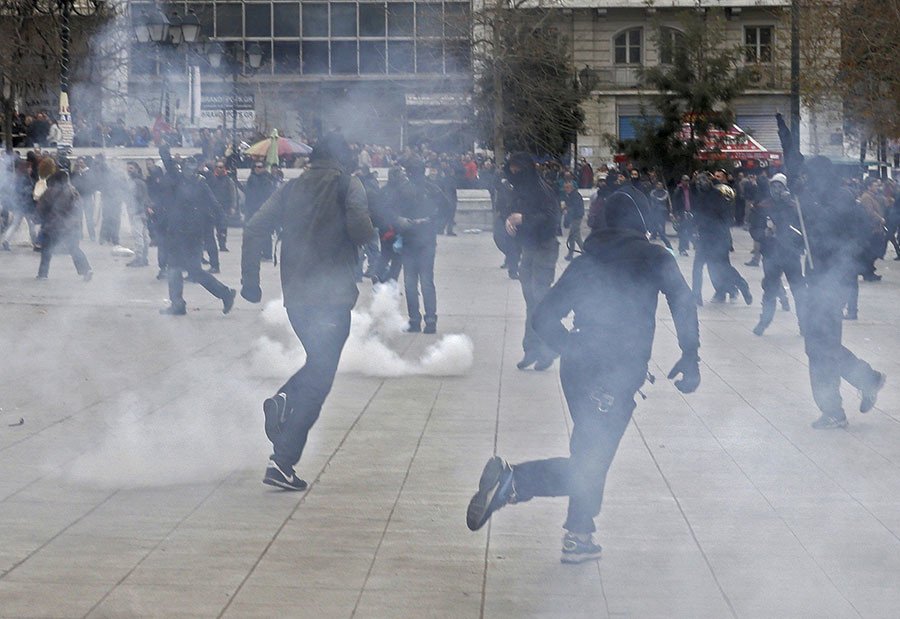 The strike is one of the biggest that Greece has seen since 2010, and the most significant that the government of Prime Minister Alexis Tsipras has seen since it came into power about a year ago.
Greece must cut pension spending by one percent of GDP, or 1.8 billion euros, this year in order to satisfy demands by international creditors.
You can share this story on social media: