#ReturnofKings global event generates heated debate online – but what is it?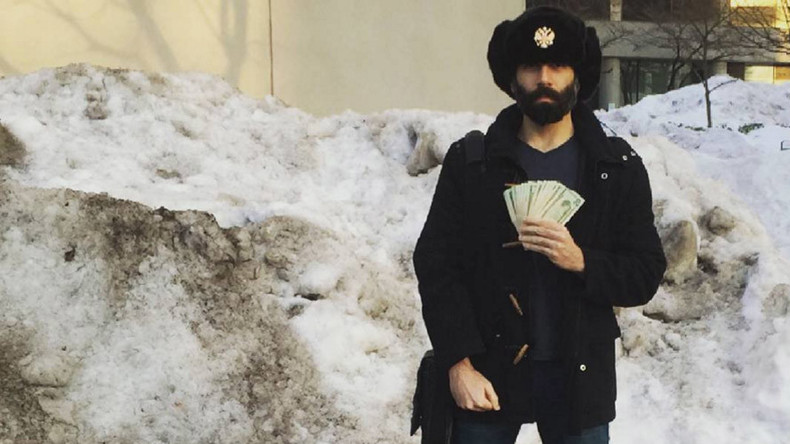 A social media storm is gathering around the first 'International Tribal Meetup Day' due to take place on February 6, with the #ReturnofKings hashtag being tweeted and retweeted thousands of times to highlight – and protest – the event. But what is it?
The event is the brainchild of American blogger, author and 'Return of Kings' creator, Daryush Valkizadeh aka Roosh. He first sparked controversy with a blog post apparently campaigning for the legalization of rape on private property.
The 36-year-old later claimed that his 'How to Stop Rape' post was satirical:
You can see where confusion arose: the article argues to "[M]ake rape legal if done on private property".
"I propose that we make the violent taking of a woman not punishable by law when done off public grounds," it continues. "Consent is now achieved when she passes underneath the room's door frame, because she knows that that man can legally do anything he wants to her when it comes to sex".
Despite the author's claims that the post was satirical, other questionable articles featured on his blog include: 'How to avoid a false rape accusation', 'Do not have sex with feminists', and 'Women must have their behavior and decisions controlled by men'.
READ MORE: 'Pro-rape, misogynist' pick up artist's UK tour sparks 50,000-strong petition
According to a list of "community beliefs" posted to the Return of Kings site: "[a] woman's value significantly depends on her fertility and beauty. A man's value significantly depends on his resources, intellect, and character."
The 'Tribe'
Inspired by the interest his site generated, Valkizadeh and his followers formed a "tribe" and are now organizing bi-weekly meetings for their "man club" – the first of which falls on February 6.
The International Tribal Meetup is open exclusively to hetrosexual men. If a "pretty girl" shows up, the attendees are told to "get her number and then tell her to buzz off". If "crazy feminists show up", they are advised to record them so afterward "we can tear them up".
There are currently 165 meetings scheduled to take place on Saturday across 43 countries, with numerous local outdoor landmarks chosen as the 8:00pm meeting points. Attendees are to locate their fellow tribesmen by asking: "Do you know where I can find a pet shop?"
Valkizadeh has decided to make several of the meetings private because of the growing number of protests being organized against them.
The protests
As details of the meetings are being spread online, an increasing number of protests are being planned around the world in reaction to the Tribe's 'beliefs'.
Australia: A petition to stop followers gathering in Sydney reached it's goal of 100,000 signatures in two days after Roosh announced his plans to personally attend a meeting in Australia.
New Zealand: Over 500 are planning to protest in Wellington, including groups of feminists and pissed males.
Germany: Protests are being organized across Berlin, Frankfurt and Munich.
UK: Protests in Scotland; Glasgow, Edinburgh, and Cardiff look to be particularly strong. Hundreds are expected to disrupt the meetings and over 50,000 having signed a petition against the group.
Canada: Organized Canadian groups are planning to confront the "tribe" in Vancouver, Ontario, Ottawa, and Montreal.
US: In Chicago, FURIE (Feminist Uprising to Resist Inequality and Exploitation) are hosting a protest at the meeting point. Groups are also planning to protest in Florida, Utah, and Texas.
Iceland: In Reykjavik, over 500 people are planning to attend a protest against the meetings.
Ireland: Over 200 are scheduled to swarm the meeting planned for Naas, Co Kildare in Ireland.
Valkizadeh insists that the planned meetups "will not be cancelled" despite the growing backlash, saying: "Even if I were to cancel right now, the mob would be empowered to attack even harder."
READ MORE: 'Pick-up artist' slammed and ridiculed online over notion of 'legal rape'
You can share this story on social media: