'Pro-rape, misogynist' pick up artist's UK tour sparks 50,000-strong petition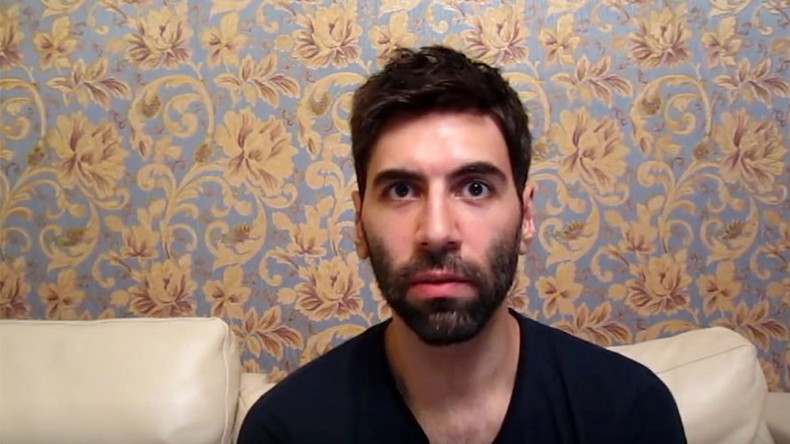 Almost 50,000 people have signed a petition demanding the Scottish government ban a series of events organized by the leader of a group being deemed 'pro-rape' called "Return of the Kings."
Daryush Valizadeh, who is the neo-masculinist group's leader, claims to have organized nine meetings for his followers across the UK this weekend. Homosexual men and women have reportedly been banned from attending the meetings.
Valizadeh, who writes under the pen name Roosh V, previously said in a blogpost that he thinks rape should be legal under certain circumstances because this would encourage women to protect themselves more and obliterate ambiguity over consent. Although he later said the piece was a thought experiment, he has been accused of misogyny by critics.
In one particularly controversial blog post, he wrote: "Modern women are too broken, unreliable and narcissistic to give men anything reliable besides fornication."
The petition calling on Holyrood politicians to stop Return of the Kings' meetings in Britain was launched by Scottish socialist, feminist and independence advocate Cat Boyd. Hosted by 38 Degrees, it demands the Scottish government prevent Valizadeh from promoting "his hateful violent views in our cities."
"RooshV, a militant pro-rape pick-up artist is holding gatherings for his followers in Glasgow and Edinburgh," it says.
"This makes our cities unsafe for at least half the population. Promoting rape is hate speech, and should be treated as such."
Valizadeh's planned meetings and the fierce backlash they have sparked coincide with Sexual Abuse and Sexual Violence Awareness Week, which aims to promote discussion about rape and abuse.
You can share this story on social media: