That sinking feeling: Explosive on-board footage shows battleship drop beneath the waves (VIDEO)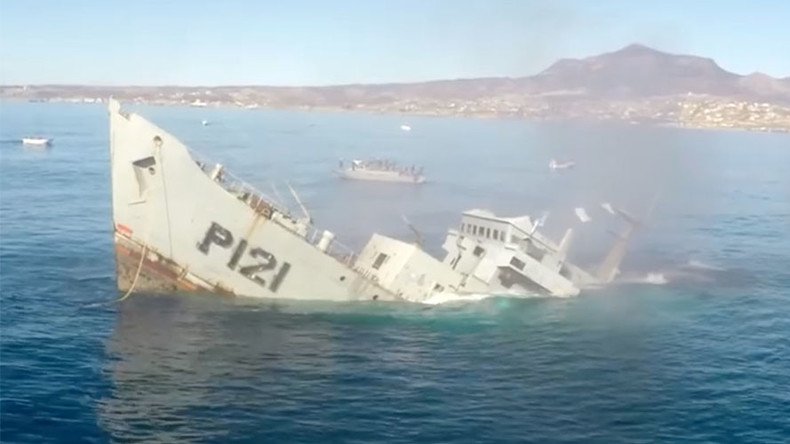 Extraordinary footage has emerged from on board a Mexican naval vessel as it sinks 90ft below the waves off the Baja California peninsula.
Former Mexican Navy patrol boat Uribe 121 was intentionally sunk off Rosarito beach to create the first artificial reef at a new 100-acre underwater park.
The video shows controlled explosions shaking the ship and critically damaging the structure, allowing surges of water to overwhelm the vessel and pull it under. The cameras are quickly immersed in bubbling turquoise water as the boat drops towards the bottom of the ocean.
The ship was sunk on November 21 as part of the Rosarito Underwater Park project, according to the San Diego Union Tribune - and it is just one of four planned for the site.
The project's organizers are creating a sub-aquatic ship graveyard, including a tribute to the most infamous wreck of all, the Titanic.
READ MORE: Drone shows Apple 'spaceship' campus set for end of year completion (VIDEO)
You can share this story on social media: