Minors as young as 11yo already married when seeking asylum in Norway – govt data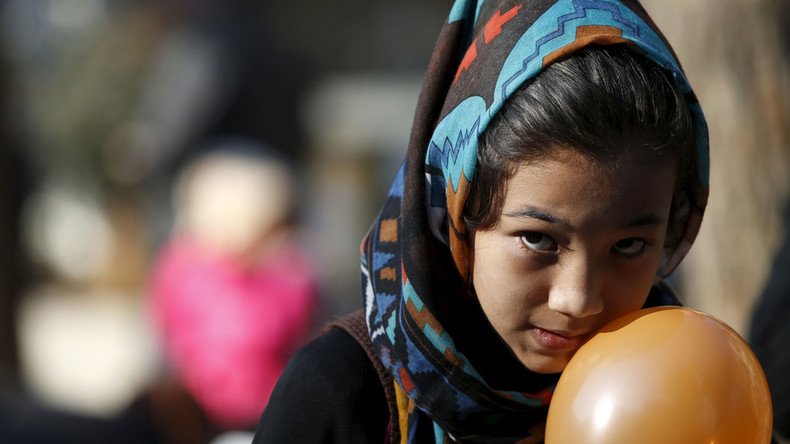 At least 61 minors were married when they sought asylum in Norway last year, several of whom were under the country's age of sexual consent. The youngest was an 11-year-old girl, according to government figures.
At least 10 girls were under the age of 16, which is the age of sexual consent in Norway. Forty-nine girls and two boys were 16 or 17 when they arrived in the country, NRK reported, citing figures from the Norwegian Immigration Directorate (UDI) and the Norwegian Directorate for Children, Youth and Family Affairs (Bufdir). At least two of the girls under the age of 18 were expecting their second child.
Most of the married minors came from Syria, Iraq, or Afghanistan.
The figures have prompted Bufdir to investigate situations where minors are potentially being abused.
"We are looking very seriously at children under 18 who are in danger of being subjected to sexual abuse, violence and forced actions. We are committed to helping these children and to preventing forced situations. These could be criminal cases," Bufdir director Mari Trommald told NRK.
Trommald noted that each case must be assessed individually to determine whether the married couples should live separately.
"The age of sexual consent in Norway is 16 and that will often guide how one views these matters. However, other problematic situations like violence and coercion will also be included in the assessments," she said.
Norway is offering asylum seekers classes in Western sexual etiquette, in an effort to prevent violence against women. The issue has been in the spotlight since a string of sexual assaults took place in the German city of Cologne on New Year's Eve, most of which were committed by migrants.
Norway is one of many EU countries receiving an influx of asylum seekers, as Europe continues to face the worst refugee crisis since World War II. However, it was reported last week that more than 800 refugees have left Norway after seeking asylum there, with most choosing to return to their home countries. A supervisor with Norway's immigration agency suggested the asylum seekers may have had "unrealistic perceptions" about the nation.
The news about married minors arriving in Norway comes just six months after a UN report revealed that child marriages among Syrian refugees in Jordan had more than doubled since the start of the Syrian conflict in 2011. The organization's children's agency, UNICEF, noted that one-third of registered marriages among Syrian refugees in Jordan between January and March 2014 involved girls under 18.
The agency warned that child marriages are leaving girls vulnerable to domestic abuse, poverty, and health problems. It noted several factors responsible for child marriage, including providing protection for young girls, continuing traditions, cultural or family reasons, and serving as an escape for girls living in abusive homes.
You can share this story on social media: