Caught with his pants on: Nude statue covered up with surf shorts in China (PHOTOS)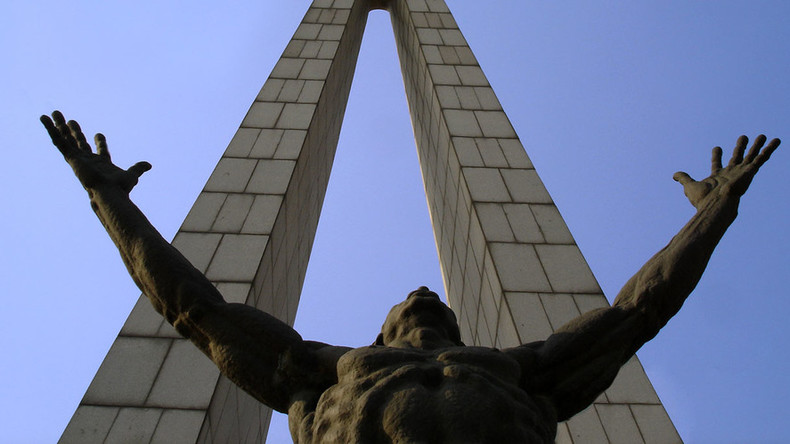 Culture vultures in the Chinese city of Changchun were met with a bizarre sight last weekend when a well-known nude statue was given a conservative, yet colorful, makeover in the form of a giant pair of floral swimming shorts.
The 4-meter tall sculpture of a man worshipping the sun stands stark naked in the municipality's largest public square, Changchun Plaza.
But a local designer and his wife decided to protect the giant statue's modesty (while simultaneously showcasing their sewing skills) with a huge pair of Hawaiian shorts.
The tailored trunks lasted on the statue for only a brief time, according to the South China Morning Post.
But for 30 minutes, the sun worshipper looked like he would be more at home surfing 'tubular' mega waves in Maui's cove of Pe'ahi (Jaws) than baring all to the passing public.
The pants have been in the pipeline for some time, according to the man reportedly behind the prank.
"Actually we first made the statue a pair of trousers in November 2009," designer Wang told The South China Morning Post.
"We wanted to do it again after six years, so we made another pair, tailored according to the statue's two-metre waistline."
READ MORE: Cover-up! Italian museum conceals nude statues to avoid offending Iranian leader
You can share this story on social media: