Merkel: Refugees should 'go home' once war in Syria & Iraq is over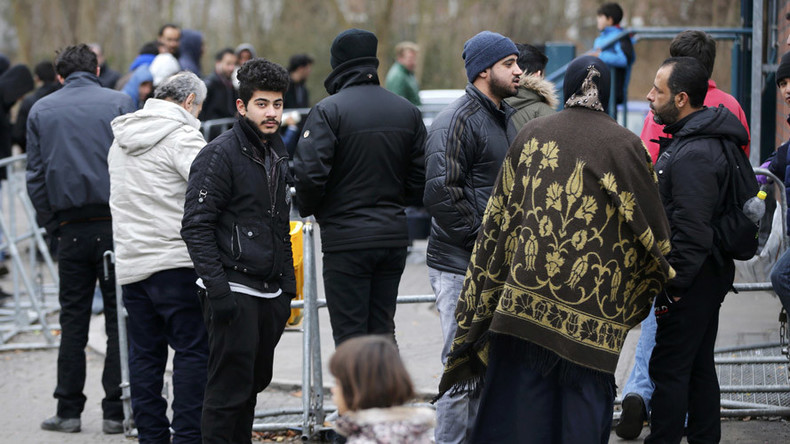 German Chancellor Angela Merkel says that most of the refugees entering Germany from Syria and Iraq are expected to return home once conflicts in their countries have ended. The statement comes as Merkel facing mounting pressure over her open-door policy.
"We need... to say to people that this is a temporary residential status and we expect that, once there is peace in Syria again, once IS has been defeated in Iraq, that you go back to your home country with the knowledge that you have gained," Merkel told a regional meeting of her Christian Democratic Union (CDU) in the state of Mecklenburg-Western Pomerania on Saturday, Reuters reports.
Germany accepted around 1.1 million refugees in 2015 and more are expected to arrive this year. The issue of asylum seekers came to the fore after a number of sexual assaults were recorded on women celebrating New Year's Eve in Cologne, carried out by men of North African and Arab appearance.
Support for Chancellor Merkel's ruling coalition, which is made up of the conservative Christian Democratic Union (CDU) and its Bavarian Christian Social Union (CSU) sister party, has fallen by 2 points to 34 percent, according to a Emnid survey for Bild am Sonntag.
Another poll last week for the Focus magazine found that 40 percent of Germans want Merkel to resign as they are not satisfied with how she has handled the refugee crisis.
The German public is questioning the wisdom of the German leader's decision to let in this number of refugees, without capping the number of migrants, or closing Germany's borders.
On Thursday, Chancellor Merkel's coalition partners agreed to tighten asylum rules, which would include a two-year ban on family members being allowed to join refugees, who have been given limited protection, as well as speeding up deportations of those migrants who have had their claims rejected.
READ MORE: Germany accused of 'paying' African countries to take back 'foreign' asylum seekers
Berlin has also been negotiating with third party countries such as Turkey about taking back criminal refugees who arrived via non-EU countries.
"That can then mean that such refugees are not deported to their home countries - if civil war is raging there, for example - but rather to the country via which they came into the EU," said Peter Altmaier, who was tasked by Merkel of looking after the refugee crisis.
Meanwhile, a German pro-refugee group accused the government of providing "financial incentives" to the embassies of some African countries to accept asylum seekers from third states who have been rejected by Germany without the consent of the migrants, a refugee aid organization claims.
READ MORE: 'Exile to Chile': MEP says Merkel should flee Germany over refugee policy
The far-right Alternative for Germany (AfD) Party has seen its support move into double figures in recent months due to its hardline stance on immigration.
You can share this story on social media: