Beer Jenga: Tower of bottles come crashing down (VIDEO)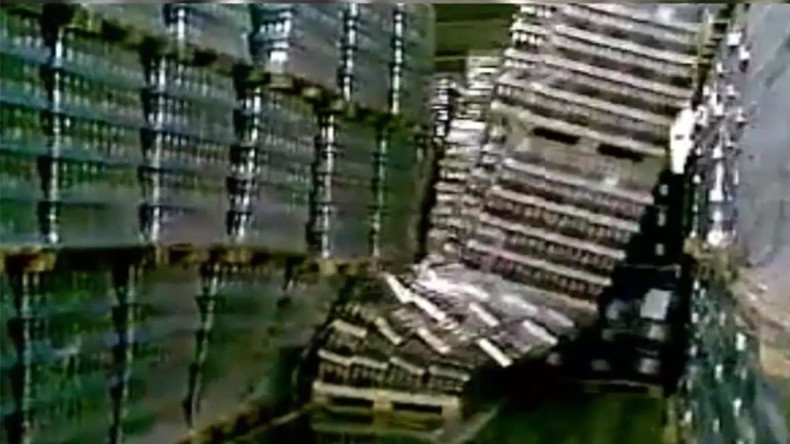 The old saying is "Don't cry over spilt milk", but the internet is weeping over a viral video of "spilt" beer.
In a life-size game of Jenga, we witness the tragic moment when a tower of Russian beer wobbles - and then collapses - unleashing a spectacular tidal wave that sweeps through the room like a foamy river.
According to the clip's description, the mayhem was caused by someone who tried to steal a few bottles from the bottom of the pile, thus weakening the megastructure.
Read more: Bottle shock: Driver forced off road by wine explosion (VIDEO)
Seeing so much perfectly good beer go to waste can be hard to watch. This guy looks absolutely devastated when his efforts to move a crate of beer leads to a spectacular chain reaction.
Working with alcohol seems to be a dangerous business. This poor guy was just trying to do his job when an entire wall of wine collapsed.
After trying to hold up the falling red vino with his bare hands, he had no choice but to jump out of the way to avoid the waterfall of wine and glass.
These customers and shop assistant get a shock when a wall of shelves full of alcohol suddenly gives up and crumbles, seemingly out of nowhere. Clean up in aisle five.
You can share this story on social media: