Bottle shock: Driver forced off road by wine explosion (VIDEO)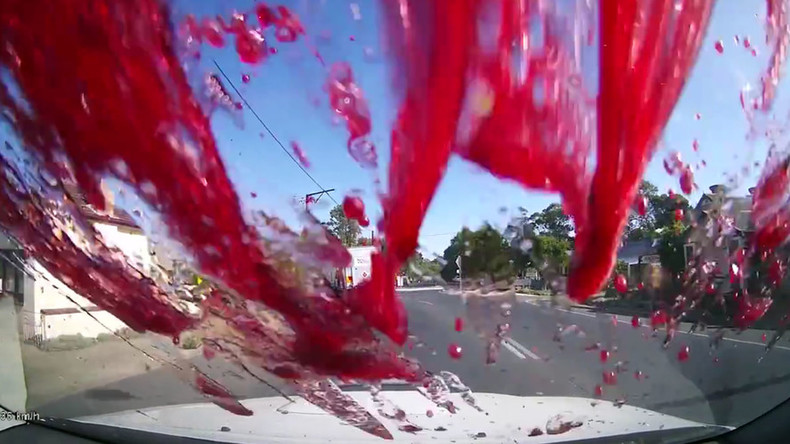 The wise adage 'Don't drink and drive' can now be extended to 'Don't drive with drink on the roof' after one Australian received a big red surprise.
Bonnie Riach was transporting bottles as part of her job at a local vineyard in Adelaide when, after hitting a bump, a cascade of wine poured down her windshield. Her car may now be labeled 'vintage'.
Riach quickly popped on her wipers and pulled over to avoid an accident.
She later uploaded the footage from her dashcam to Facebook, warning viewers "wine and driving don't mix".
Mowse Riach commented "Quick paint job" while "Jay LoveorHateme Searz" asked "Free wine tasting?"
One of the higher-class journalists in the RT digital news hub wrote: "Judging by the streaks on the windscreen, there were some seriously good legs on the wine."
Riach survived, even if the wine did not. And it could've been a lot worse. Just ask this guy.
You can share this story on social media: