Jonas high jinks: #snowmageddon2016 daredevil divers slammed for 'nonsense' (VIDEO)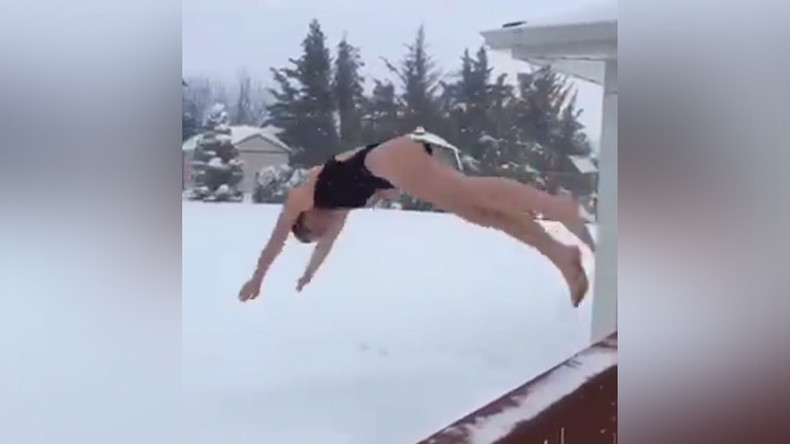 Storm Jonas may have brought recording-breaking blizzards and devastation to the east coast of the United States but one woman has refused to let the extreme weather get her down.
She has joined the snowdiving craze, which in recent days has seen thousands of Americans donning just their swimming costumes and taking 'Olympic-style' plunges into several feet of snow.
In this latest clip, the woman in question dives from the top of her porch railings and is briefly submerged by the snow. Judging by her reaction it was a fairly uncomfortable experience, but Facebook has loved it with nine million views so far.
She's not the only one doing it. These two Bostonians were giving it socks.

Not everyone is impressed by the practice, however. The city's mayor Marty Walsh has told citizens to cease and desist but it looks like his pleas are falling on deaf ears.
"This isn't Loon Mountain. This is the city of Boston," said Walsh.
"I'm asking people to stop their nonsense right now."
READ MORE: Time to dig out: Huge snowstorm comes to end leaving at least 25 dead on US East Coast

The Russians can also be pretty crazy when it comes to snow, as this daredevil demonstrated by jumping off the roof of a building.
You can share this story on social media: