Transgender athletes can take part in Olympics without surgery - new IOC guidelines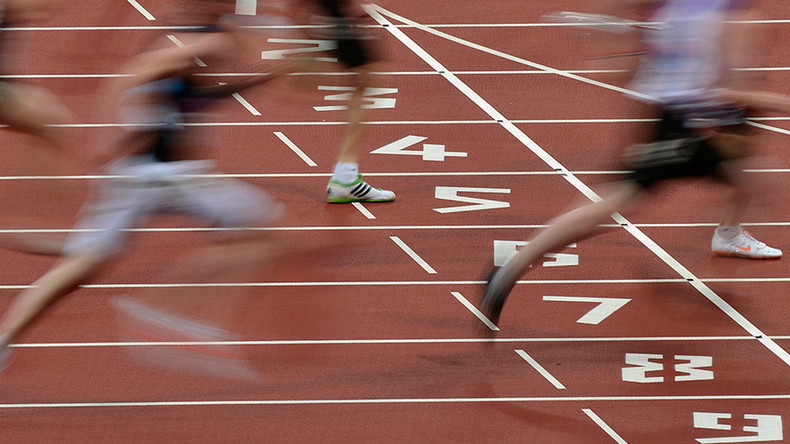 Transgender athletes are now allowed to participate in the Olympics without having to undergo sex reassignment surgery, according to new recommendations issued by the International Olympic Committee (IOC).
Female-to-male transgender athletes should be able to take part in male category events 'without restriction' under the new guidelines. Male-to-female athletes must use hormone therapy, and will need to show that their testosterone level is below 10 nanomoles per liter at least a year before participating and "throughout the period of desired eligibility to compete in the female category." In addition, an athlete's stated female gender identity "cannot be changed, for sporting purposes, for a minimum of four years."
Despite these limitations, the document states that the regulations are based on the logic of fair play.
"It is necessary to ensure insofar as possible that trans athletes are not excluded from the opportunity to participate in sporting competition. The overriding sporting objective is and remains the guarantee of fair competition," the guidelines, published on the IOC website, read.
"To require surgical anatomical changes as a precondition to participation is not necessary to preserve fair competition and may be inconsistent with developing legislation and notions of human rights," the document added.
The IOC says that it chose to adopt this policy because of the changing attitude of society towards transgender people.
"It has become much more of a social issue than in the past. We had to review and look into this from a new angle. We needed to adapt to the modern legislation around the world. We felt we cannot impose a surgery if that is no longer a legal requirement," Arne Ljungqvist, ex-IOC medical commission chairman, told AP.
Other officials are promoting the new regulations, saying they are unprecedented.
"I don't think many federations have rules on defining eligibility of transgender individuals. This should give them the confidence and stimulus to put these rules in place," IOC medical director Dr Richard Budgett said, as quoted by the Guardian.
The guidelines aren't mandatory, and are presented as recommendations, but should be applied for this year's Olympic Games in Rio de Janeiro.
"This is a scientific consensus paper, not a rule or regulation. It is the advice of the medical and scientific commission and what we consider the best advice," Budgett emphasized.
Previously, transgender athletes had to have reassignment surgery and at least two years of hormone therapy to be allowed to participate in the Olympics.
Until 2000, the IOC had carried out gender verification procedures, which were later dropped as unscientific.
The new guidelines were initially approved last November in Lausanne, Switzerland, by both IOC officials and medical experts.
The transgender athletes' issue came into the spotlight last year, following former Olympic decathlon champion Bruce Jenner announcing that she had changed her gender to female and was to be called Caitlyn Jenner.
READ MORE: West in war on sexual norms

Another transgender issue is hyperandrogenism – increased testosterone levels in women.
Back in 2009, the scandal linked with the South African runner Caster Semenya saw her undergo gender verification tests, following her win in the 800 meters at the World Championships.
She was given the green light, and later won silver in the 800 meters at the 2012 London Olympic Games.
You can share this story on social media: