'Crisis of violence': US sees record high number of transgender homicides in 2015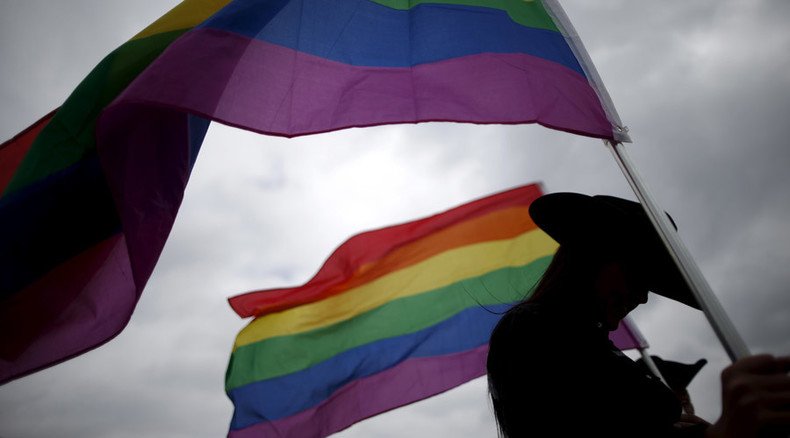 The number of homicides of transgender people in the US hit a record high in 2015. Statistically, crimes against the LGBT minority have grown for the second year in the row.
Kiesha Jenkins, 22, and Zella Ziona, 21, became the most recent of this year's 22 reported transgender or gender non-conforming homicide victims. Both transgender women were killed in October, less than 10 days apart.
Nineteen of the transgender people killed in 2015 were people of color, according to the National Coalition of Anti-Violence Programs (NCAVP). The New York-based advocacy group has been tracking lesbian, gay, bisexual, transgender and queer (LGBTQ) violence since 1999.

"In 2015 we have witnessed the highest homicide rate of transgender and gender non-conforming people in the US ever recorded by NCAVP, and we mourn this tragic, senseless loss of life," said Chai Jindasurat, Co-Director of Community Organizing and Public Advocacy at the NCAVP, as the group mourned the death of Ziona last month. "This is a state of emergency for our communities, and we cannot continue to witness this violence without every one of us committing to taking action to end it."
After Jenkins' murder on October 7, the NCAVP called on public officials, community leaders, and all LGBTQ community members to act to end what the group described as the "crisis of violence" against transgender people.
In 2014, the NCAVP registered 20 anti-LGBTQ homicides, 55 percent of which involved transgender women – an 11 percent spike in deadly violence compared to 2013.
With this year's number already higher than last year's, the data suggests that 2015 will see an even greater increase.
In the meantime, transgender issues are attracting more attention in US society.
Voters in Houston rejected the Houston Equal Rights Ordinance this week, a measure that would have banned discrimination based on gender identity and sexual orientation.
"NO men in women's bathrooms, no boys in girl's showers or locker rooms," one of the opponents of the bill, former Houston Astros baseball star Lance Berkman, said.
The issue of which bathroom transgender people should use has been sparking controversies throughout the country over the year.
This week the Palatine school district in Illinois came under fire for not allowing a male student who identifies as female to use the girls' locker room. The conflict sparked debates over how to properly accommodate transgender students.
The student, a male at birth, now uses the girls' bathroom and plays on girls' sports teams. However, as a transgender female, she is only permitted to change in the girls' locker behind a curtain.
In this case, the US Department of Education ordered the school to change its policy or lose the district's $6 million in federal funding.
The Palatine school district, with five high schools and two alternative high schools, said that it remains "strong" in its belief that its policies are correct.
"We do not agree with the decision and remain strong in our belief that the District's course of action, including private changing stations in our locker rooms, appropriately serves the dignity and privacy of all students in our educational environment," the district said.
You can share this story on social media: