'No free riders': Pentagon slams inactivity of 'so called' coalition in fight against ISIS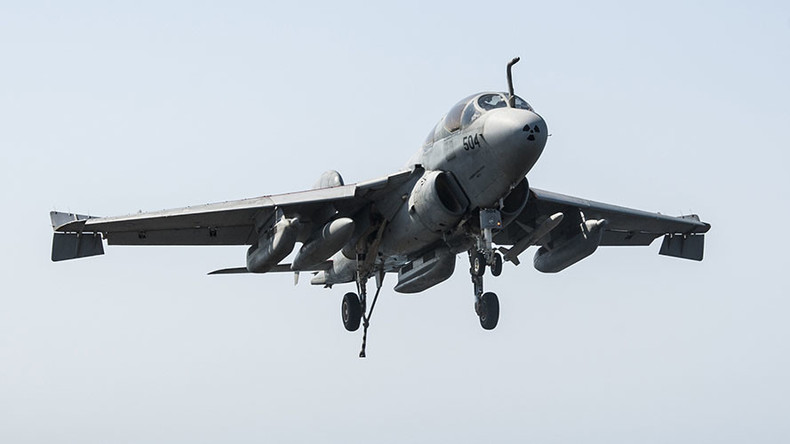 Washington has accused Turkey and other US-led coalition members of not doing enough to fight Islamic State in Syria and Iraq. Defense Secretary Ashton Carter said there should be "no free riders" in their attempts to destroy the jihadist militant group.
Carter mentioned in an interview with CNBC at the World Economic Forum in Davos, Switzerland, that "We can do a lot ourselves … [but] we are looking for other people to play their part," as cited by AFP.
The Pentagon is growing increasingly agitated at the failure of the 65-member coalition to make serious inroads against Islamic State (IS, formerly ISIS/ISIL). Carter even went as far as referring to the alliance as a "so called" coalition, due to the fact that some Sunni-Arab nations were not pulling their weight.
"Many of them are not doing enough, or are doing nothing at all," Carter said during a Davos question-and-answer session, according to AFP.
"We need others to carry their weight, there should be no free riders," he added
The US defense secretary also reiterated calls for Turkey to do more in the fight against IS.
"Turkey is a long-time friend of ours," Carter said, but "the reality is" that it has a border that "has been porous to foreign fighters."
"They're on the list ... it's not a small list, of countries that I think could make contributions that are distinctive, unique and necessary to the defeat of ISIL."
The US has repeatedly called on Turkey to do more to try and stem the flow of IS fighters crossing the Turkish-Syrian border between the western Turkish town of Kilis and Jarabulus in eastern Syria.
"The game has changed. Enough is enough! The border needs to be sealed," the Wall Street Journal cited a senior Obama administration official as saying in a message from the US government to Turkey in November. "This is an international threat, and it's all coming out of Syria and it's coming through Turkish territory."
However, the plan has been met with resistance by Turkey, with Prime Minister Ahmed Davutoglu stating that closing the country's border with Syria is extremely difficult, with most of it "under Islamic State control."
"There is nothing more difficult than protecting a border on the other side of which there is no political authority. There is no functioning state system or counterpart administration on the other side," Davutoglu said in December. "At the moment, around 98 kilometers [61 miles] of our border appear to be under Daesh [an Arabic term for Islamic State] control," he added.
Meanwhile, fellow coalition member Saudi Arabia's interest in the fight against IS has waned in recent months, with the kingdom being more interested in the Yemeni crisis.
On Wednesday, Russian Foreign Minister Sergey Lavrov reiterated Russia's commitment to fighting jihadist militants in Syria, saying the fight against IS and the Al-Nusra Front would go on until their complete annihilation. He also added that the militant groups could not be part of any ceasefire in the region.
The truce "wouldn't apply to terrorist organizations Islamic State and the Nusra Front (Jabhat al-Nusra)," he stressed.
"They can't be subject to an agreement on a ceasefire as they remain our enemies. And we'll continue to fight them until their complete annihilation," Lavrov said.
You can share this story on social media: