Turkey's ops not directed at Islamic State – Pentagon head to US Congress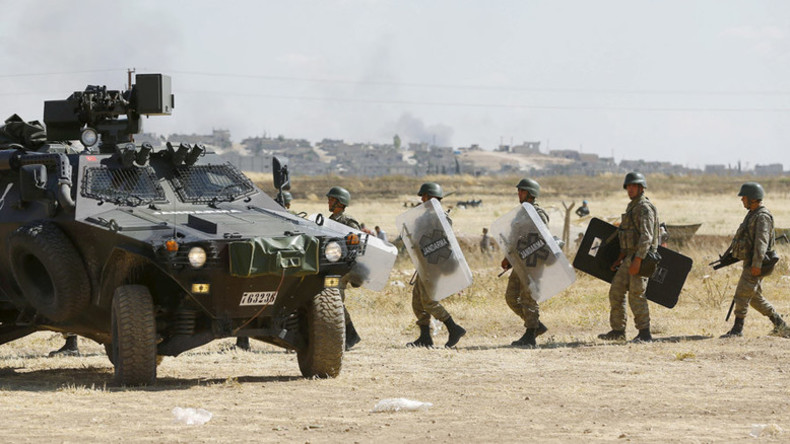 The US says Turkey's operations are not "directed" at Islamic State and the Pentagon would like Ankara "to do more" both in the air and on the ground. It has also failed to control its borders "effectively," Secretary of Defense Ash Carter told Congress.
"I have been urging, actually, since I've come to this job, Turkey to do more," the US defense chief said.
Carter stressed that Turkey's geography – "right there next to Iraq and Syria" – makes it an especially useful asset to the US-led mission against Islamic State (IS, formerly ISIS/ISIL), but its NATO ally has failed to pull its weight so far.
"Most of their air operations are not directed at ISIL," Carter said. "They are directed at the PKK, which we understand their concern about — it's a terrorist organization within their borders — but we would like to see them do more against ISIL."
The Pentagon wants Turkey to focus primarily on "its own territories," i.e. go after "tentacles of ISIS" in Turkish territory and better control its borders with Syria, "which it has not done effectively since ISIS arose," according to Carter's testimony.
"We would like them to operate more both in the air and on the ground," the Defense Secretary said.
In mid-November, the US and Turkey "entered an operation" to entirely close off the border of northern Syria, the territory long contested between Kurdish militias and IS fighters. The agreement came not long after Ankara declared its plans to "act militarily" against Islamic State.
Even earlier, Turkish President Tayyip Erdogan had stated that he would "do what is necessary," including using force, to combat the Kurdish "mindset" of autonomy in Syria.
Since beginning its military operations, Turkey has been accused of targeting Kurdish militias that are fighting IS but also aligned with Turkish Kurds against the Turkish government.
The Kurds have also been involved in the fight against IS in Iraq, where in November they launched an offensive to retake Iraq's northern city of Sinjar, which had been controlled by Islamic State for over a year.
The operation, dubbed Free Sinjar, included the Turkey-based Kurdish Workers' Party (PKK), among several other factions.
In his Tuesday testimony, Carter also announced the deployment of special forces to Syria to "conduct raids, free hostages, gather intelligence, and capture ISIL leaders."
"That creates a virtuous cycle of better intelligence, which generates more targets, more raids, and more momentum," he added.
You can share this story on social media: