'My school is a good school': La Loche shooting survivor tells her story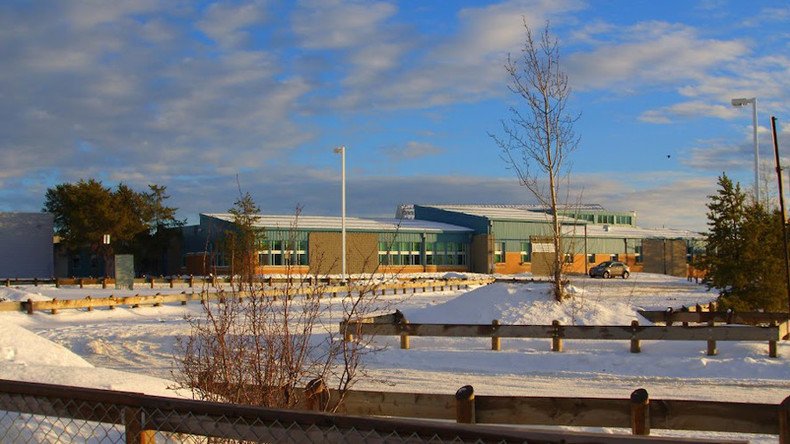 Cayleen Jayden Park arrived at La Loche Community School in Saskatchewan, Canada around 1 o'clock and was in a good mood.
The 10th grader was getting ready for her day when she heard the school bell ring, so she decided to take a quick walk around the school before it began at 1:05 p.m., she told RT in an interview. As she made her way to the common area to enjoy the last remaining minutes of free time before classes, she heard three gunshots.
That's when everything changed. During a shooting at the school, four people were killed and another two were injured, according to Canadian Police. The suspect is in custody.
When Park heard the shots, she describes the fear she felt as paralyzing. "I just stood there," she said over FaceTime. "I had a panic attack. The principal was telling everyone to get into classrooms." It wasn't until then that she was able to gather herself.
"I ran into Miss Albertine's office. Other students saw what I was doing and ran into classrooms." She remained in the office for two hours during the lockdown, listening to the sounds of the police trying to talk to the shooter, who she says was "yelling." She wasn't sure what he was yelling, "'call the police,' I don't know. I was panicking and scared."
The shooter will remain unnamed at this time, but Park confirms that he was a student and older than her.
The uncertainty and fear she felt was shared by her sister, Robyn Park. Robyn, who is "like a mother to [Cayleen]," heard about the shooting through social media. "I had no idea what was going on, I just saw everyone posting about it on Facebook. I was really scared," Robyn said to RT. She was able to get in touch with Cayleen by calling her through Facebook.
Luckily, the 10th grader made it through the lockdown uninjured physically, but she is unsure how to handle it. She said that "there will be something up for people to talk about it," but she doesn't know if she will attend. She said that one friend was shot in the leg and another classmate was also shot.
Both Cayleen and Robyn are shocked by what happened at La Loche Community School. When asked what Cayleen wants the world to know about it, she said "my school is a good school; no one expected this to happen."
Robyn shared her disbelief: "I can't believe it happened in our community."
You can share this story on social media: