4 killed, multiple injured in Canada school shooting; suspect arrested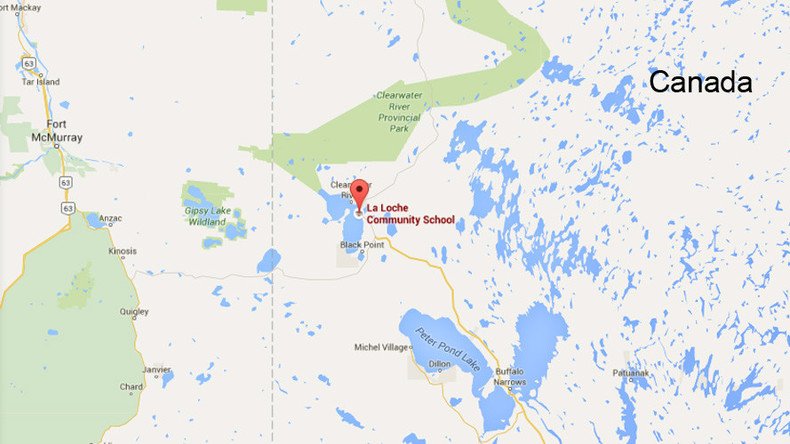 Four people have been killed and others injured in a shooting at a First Nation school in Saskatchewan, Canada, law enforcement has confirmed. The suspect has been detained.
It was initially stated that five people were killed, but that number was later corrected to be four.
"We all grieve with and stand with the community of La Loche and the province of Saskatchewan on this terrible and tragic day," Canadian Prime Minister Justin Trudeau said.
At first, law enforcement did not describe the incident as a shooting, but Saskatchewan Premier Brad Wall confirmed "shootings" took place.
"The community usually pulls together really strong in times like this. Right now, La Loche is devastated," chief of the Clearwater River Dene Nation, Teddy Clark, told Saskatoon StarPhoenix newspaper.
The incident occurred at La Loche Community School, CBC News reported. Both it and the community elementary school are in lockdown.
According to the school's Facebook page, an "emergency" took place at the Dena Building, and the lockdown won't be lifted until the area is declared safe. The school is asking the public to stay away.
"Parents and community members are asked to not attend the Dene High School at this time due to the active, ongoing incident. Parents only are asked to attend the Ducharme Elementary School on Mission Street in La Loche," RCMP said in an emailed statement, according to BNO News. "We are in the preliminary stages of investigation. Further details will be provided as they become available."
Earlier reports stated that a local hospital was accepting patients with gunshot wounds.
"Words cannot express my shock and sorrow at the horrific events today in La Loche," Premier Wall said in a statement. "My thoughts and prayers are with all the victims, their families and friends and all the people of the community."
The La Loche shooting is said to be the deadliest school shooting in Canada in the past 26 years. Back in 1989, a 25-year-old man opened fire at École Polytechnique in Montreal, killing 14 people and injuring 14 others, mostly female students. He then committed suicide.
You can share this story on social media: