3 'foreign looking' men awarded €600 each after being denied entry to Austrian nightclub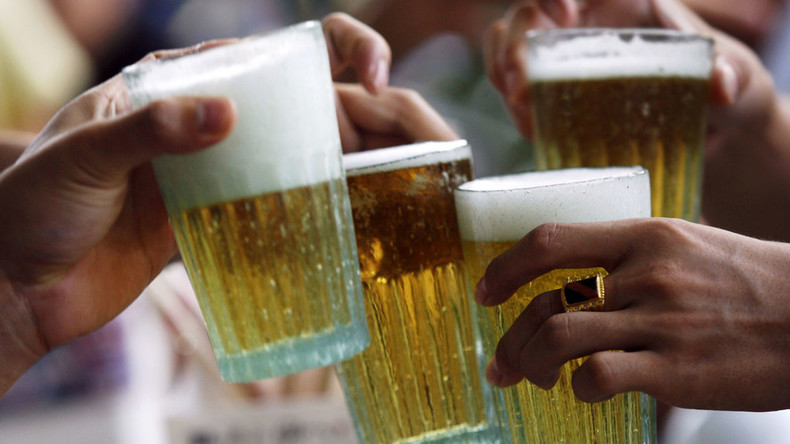 Three men of "foreign" appearance have each been awarded €600 (US$656) after a bouncer at a nightclub in Vienna turned them away because of the way they looked. Five of their friends were awarded a smaller sum after complaining and being told to leave.
A litigation team determined on Wednesday that the three men were refused entry into the club on Vienna's Gürtel ring road solely because of their appearance, after the bouncer said they looked like "people who cause problems." The case had been ongoing for three years, the Local reported.
However, the bouncer let three of their male friends in, saying they looked Austrian. Two female friends were already inside the club when the incident occurred.
When the five friends who had been granted entry complained to the club about rejecting the other members of their group, they were told to leave the premises. Those five people were each awarded €350 on Wednesday, on the grounds of discrimination by association.
The plaintiffs' lawyer, Andrea Ludwig, said she was pleased with the verdict, but complained that the awarded sums were "very low." She stressed that although discriminatory door policies are prohibited in Austria by the Equal Treatment Act, such practices continue to be widespread.
Meanwhile, a Danish nightclub has been accused of discrimination after requiring asylum seekers to speak Danish, English or German in order to be granted entry, AFP reported.
The move, implemented by the Buddy Holly nightclub in the southern town of Sonderborg, has been met with criticism from Amnesty International in Denmark, which branded the measure discriminatory. The report comes after women in several Danish towns hosting refugees complained of being harassed by asylum seekers, although the club's owner insists the rule has been in place since 1997.
Asylum seekers in the English town of Middlesborough have also complained of experiencing abuse, stating that they have been housed in properties which mostly have red front doors, making them easy targets, the Times reported on Wednesday.
The refugees recalled having their doors smeared with dog feces and eggs, as well as having stones thrown at their windows and receiving verbal abuse. The private company that owns the houses has denied having a policy of housing refugees behind red doors, though it admits that most of the properties do have red doors.
Overall distrust of migrants and refugees is growing across the EU, particularly after a string of sexual assaults in Cologne, Germany, on New Year's Eve, mostly committed by men of Arab and North African origin. Despite the violence that took place, the situation in the city that night was originally reported as being a "peaceful atmosphere."
A German police officer told Bild newspaper that law enforcement are not allowed to report fully on violence or abuse committed by migrants and refugees and are instead told to soften the situation because it "looks better for the statistics." He noted that officers have "superior orders" not to arrest refugees.
The European Union continues to face the worst refugee crisis since World War II, with the amount of asylum seekers from the Middle East and North Africa expected to increase this year. More than one million refugees arrived in the European Union last year, most of whom came from Syria, where a civil war has claimed the lives of 250,000 people and displaced 12 million others since 2011, according to UN figures.
You can share this story on social media: