Danish 15yo girl who converted to Islam arrested for possessing explosives, sanctioning terror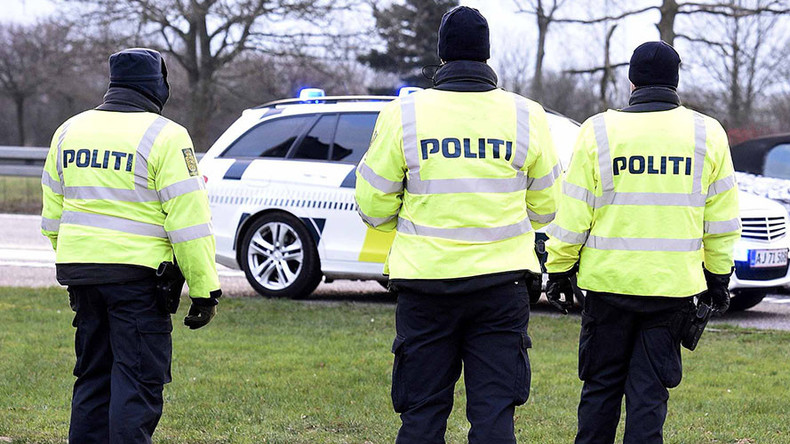 A Danish teenager who converted to Islam has been arrested and charged with possessing explosives and sanctioning terror. The girl reportedly supports a radical Islamic group that encourages the establishment of a caliphate.
The 15-year-old was arrested at her home in the village of Kundbt on the Danish island of Zealand on Wednesday, after police officers and a bomb squad were sent to the residence. A witness told Danish news website BT that an item was removed from the home via the basement.
The teen is facing charges under Denmark's terror laws, including the possession of explosives, detonation of explosives, and sanctioning or encouraging terror. Her hearings will begin later on Thursday.
According to national television station TV2, the girl recently converted to Islam. Her Facebook page indicated that she was part of a group for ethnic Danish members of Hizb ut-Tahrir, a pan-Islamic organization that openly supports the establishment of a caliphate ruled by sharia law.
Local police have so far refused to comment on the case, but the former head of the Danish Security and Intelligence Service (PET), Frank Jensen, called it "unusual."
"...This is about a girl as young as 15. On top of that, there are the explosives. It is quite unusual," he told TV2.
Hizb ut-Tahrir, which the girl appears to have supported on Facebook, has found itself at the center of numerous controversies in Denmark. In June, it called for Danish Muslims to boycott an election, saying that democracy is "incompatible" with Islam. In January 2015, the group hit out at a local policy to de-radicalize Muslim youths, insisting that "sad Western culture" is what needs to change.
Denmark is one of several European countries that stepped up security in November, following terror attacks in Paris which left 130 people dead and 352 others injured.
You can share this story on social media: