Australian firm accused of 'selling out' for wanting to run tours to Crimea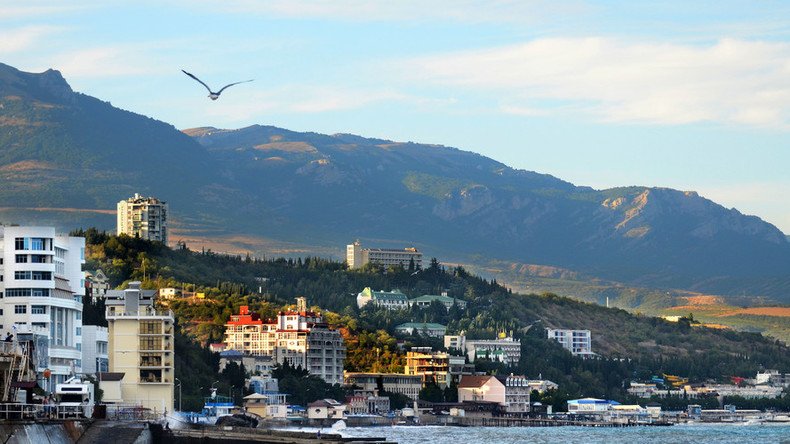 An Australian travel company learned the hard way that you don't just promote travel to Crimea and expect not to be condemned for it. Gateway Travel has been accused of "selling out" to Russia, which some accuse of being involved in the MH17 downing over Ukraine.
The Sydney-based company wants to run tours to Russia's Crimea, which unified with the country following the March 2014 referendum. This resulted in a complaint from the Australian Federation of Ukrainian Organizations, which represents 24 of the country's most prominent Ukrainian community organizations.
The federation's chairman, Stefan Romaniw, tore into the company, which announced in mid-December that it was launching tours to the Crimean peninsula, set to start between May and October 2016.
"Selling out to those who have little regard for Australian values, who stand accused of shooting down MH17 and supporting those who invaded Crimea goes against the grain of Australian sentiment at this time," the Australian Associated Press quoted him as saying.
Romaniw wrote a letter to the Australian government to complain.
Gateway Travel has defended its position, however. Its spokeswoman, Tonia Kisliakov, said Tuesday that the decision was "non-political."
"If people want to go to Crimea and we can get them a Russian visa, they can go," she said. "If the Ukrainian government doesn't like it: well, tough luck. It belongs to Russia at the moment."
"If it returns back to Ukraine later on, which I sincerely doubt, then it will become Ukrainian. But I don't see that there's anything wrong with this, because people will go."
The Australian government has sided with Western powers over the conflict in Ukraine. After the shooting down of the MH17 airliner, which killed 298 people, including 38 Australians, two years ago, it has been doing its outmost to respond to Russia's "threat to the sovereignty of Ukraine" – first, by not recognizing Crimea as part of Russia, then, one year ago, by launching a fresh round of sanctions against Moscow.
Australian travel authorities continue to caution against "all travel" to Crimea, citing a "very high risk," adding that existing regular travel insurance policies would be void and that the Australian government would be of no help if anything untoward happened.
In October, Dutch investigators released the long-awaited report on their examination of the downed plane. They concluded that it was a BUK missile that hit the plane after it was fired from Ukrainian territory – somewhere within a 320-square-km radius of a spot in the east of the country.
READ MORE: 8 things we learned through Dutch report, BUK arms maker on MH17 crash in Ukraine
However, the report did not specify who controlled the territory at the time – Ukrainian forces or the rebels. The investigators also blamed the Ukrainian authorities for not closing airspace over the area, although they knew that several aircraft had been shot down in the region and that weapons were used that were capable of hitting a passenger plane.
You can share this story on social media: