51 killed in single day of terror attacks in Baghdad & nearby towns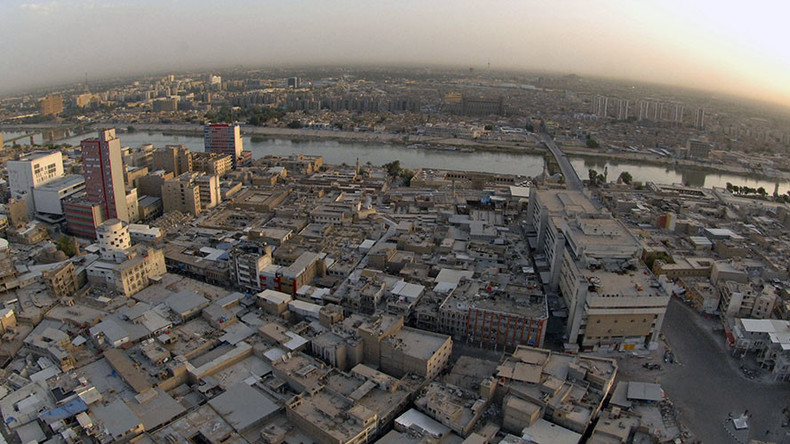 At least fifty one people lost their lives in a series of terrorist acts that rocked the Iraqi capital of Baghdad and two other towns on Monday. The Islamic State (IS, formerly ISIS/ISIL) extremist group has claimed responsibility for some of the attacks.
In the predominately Shia Muslim Baghdad al-Jadida district, a group of gunmen broke into the Jawaher mall after detonating a car bomb and staging a suicide attack at the entrance. At least 18 people were killed in the assault, which also left 50 wounded, AP reported, citing Iraqi officials.
Iraqi Samarra TV has released an alleged video of the attack.
Initially, the country's officials described the incident as a hostage situation, claiming that from 50 to 75 people were trapped inside the mall, but security forces quickly surrounded the building and deployed troops on the roof.
Read more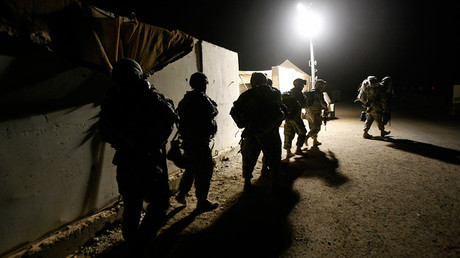 As a result of clashes between the terrorists and security forces, two of the attackers were killed and four more arrested. Four police officers were also killed in the hour-and-a-half-long assault, AP reports, citing the police and medical officials.
Iraqi television channel Al Sumaria cited a statement from the county's Interior Ministry that said the hostage crisis had been resolved.
Iraqi television channel Al Sumaria cited a statement from the county's Interior Ministry that said the hostage crisis had been resolved.
"All the terrorists have been eliminated. The situation in the Baghdad Jadida district is under control," the statement said.
The broadcaster also reported that all of the hostages inside the mall had been rescued.
Islamic State claimed responsibility for the attack in a statement posted on social media in which the terrorist group said it had targeted Shiite Muslims because it sees them as "rejectionist heathens."
Following the incident, Iraqi authorities shut down Baghdad's highly fortified Green Zone, where a number of foreign embassies and most of the country's political elite reside. A number of major roads, shopping malls, and bridges around the Iraqi capital were also closed.
In addition, at least 23 people were killed and some 50 injured in two bombing attacks in the Iraqi town of Muqdadiya, 80 kilometers northeast of Baghdad, where a terrorist committed a suicide bomb attack inside a casino and then a car bomb parked outside exploded as medics and civilians gathered at the scene, Reuters reported, citing security and medical sources. Islamic State also claimed responsibility of the twin blast in Muqdadiya.
Read more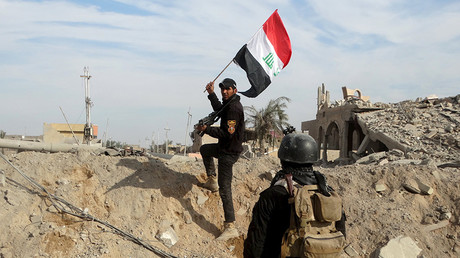 At least seven more people died and 15 were wounded as another suicide bomber driving a car attacked a commercial street in the southeastern Baghdad Sunni suburb of Nahrawan.
Earlier on Monday, IS said it was behind a car bomb which had killed three people and wounded eight near a restaurant in the town of Baquba, which is located 65 kilometers northeast of Baghdad. In response, security officials imposed a curfew in Diyala province, where the towns of Muqdadiya and Baquba are located.
Monday's attacks claimed the lives of 48 people in total, leaving the highest death toll in three months, according to Reuters.
Iraqi Interior Ministry spokesman, Brigadier General Saad Maan, blamed "this terrorist group after they suffered heavy losses by the security forces," without mentioning Islamic State by name.


Last month, Iraqi government forces achieved a major victory over IS militants by liberating the country's western city of Ramadi and recapturing territory that was once the extremists' stronghold.