If 'rich Europe' shuts doors to refugees, entire world will follow – UNHCR chief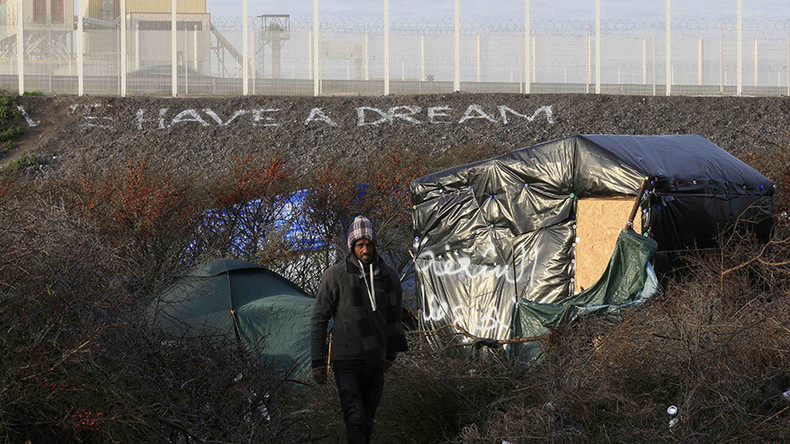 Europe would set a terrible example to the rest of the world if it starts to erect barriers to limit the refugee influx, said the newly appointed head of UNHCR, noting that this 'very rich' continent bears just a small portion of the global burden.
"The massive arrival of refugees in Europe has opened the eyes of this very rich part of the world to the fact that refugees have massive needs that are not met," said the new head of UN Refugee Agency Filippo Grandi.
While acknowledging the record number of refugees across the globe and particularly the record influx seen in the EU, Grandi emphasized that "the rest of the world has a bigger burden."
Calling for "coordinated and cohesive"approach to EU-wide refugee influx, Grandi pointed out that the EU could be setting a bad example for the rest of the world where some less-well-off countries are struggling to accommodate the needs of those seeking safety from war zones.
"Europe traditionally has been a continent that has told other countries what to do in terms of asylum, has asked countries outside Europe to take refugees," he said.
But EU member states are all pursuing a national interest agenda when it comes to migrants in Europe, failing to agree on a single EU-wide immigration policy. Germany in particular, as well as Sweden, said refugees were welcome, while Hungary built fences to keep them out in a move that was criticized by Grandi.
"The EU is struggling with an equal sharing of the burden of refugees within the Union, within the continent," he said highlighting that less than 10 percent of the world's refugees are actually in Europe. In 2015 some 1,004,356 migrants reached Europe, according to the International Organization for Migration (IOM).
"If Europe starts setting limits, pushing back, erecting barriers, being hostile, the rest of the world will follow," Grandi said.
Resettlement, humanitarian visas and family reunification options should be used as tools to accommodate the needs of those displaced, the head of the UNHCR said, stressing that people can find safety "not through trafficking but by what we call legal pathways."
On a world-wide scale, Grandi noted that the UNHCR is ready to help migrants return home once their part of the world is safe, urging all states to help out in solving the historical migrant crisis. Grandi, who took office on January 1, also called on countries to invest more efforts into resolving the world conflicts and seek solutions to the origins of refugee crises.
You can share this story on social media: