Thousands rally in Venezuela in support of new parliament (PHOTOS, VIDEOS)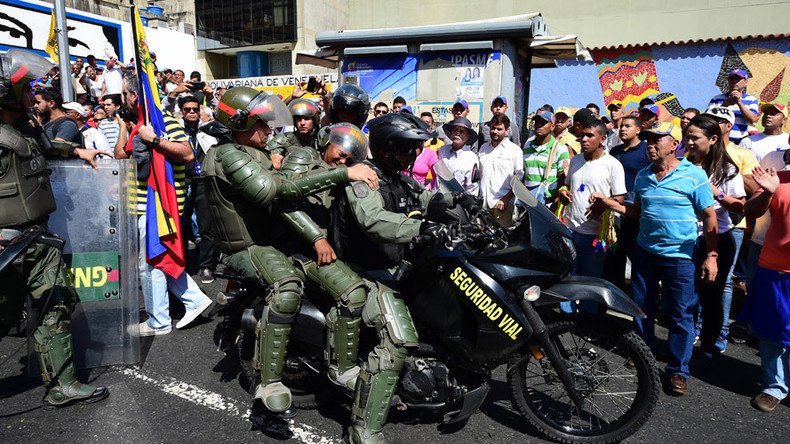 Thousands have taken to the streets of the Venezuelan capital of Caracas to show their support for the newly elected National Assembly. The rally drew both opponents and loyalists of the country headed by President Nicolas Maduro.
People gathered near La Hoyada metro station in the city center, sending the #ElCambioComienzaHoy (Change Starts Today) hashtag to the top global trending Twitter topics. The place was heavily guarded by police since early morning.
On Monday, Maduro assured demonstrators "can go out, sing their songs and chant their slogans with enough space so that access to the National Assembly is not obstructed." Security forces were ordered to ensure that the rally went ahead peacefully.
READ MORE: Opposition wins majority in Venezuela parliamentary elections
In December the opposition won Venezuela's parliamentary elections for the first time in 17 years, taking control of the legislature from the governing socialists. The Democratic Unity Roundtable coalition got 99 seats in the country's parliament, while the United Socialist Party of Venezuela, founded by the late President Hugo Chavez, won 46 seats.
The new parliament which starts its work on Tuesday will be active for five years. Maduro hopes to get the assembly to support a new economic emergency plan for the crisis-hit country. With the world's biggest known oil reserves, Venezuela has been suffering from a fall in the price of the crude, which has led to a deep recession.
You can share this story on social media: