Opposition wins majority in Venezuela parliamentary elections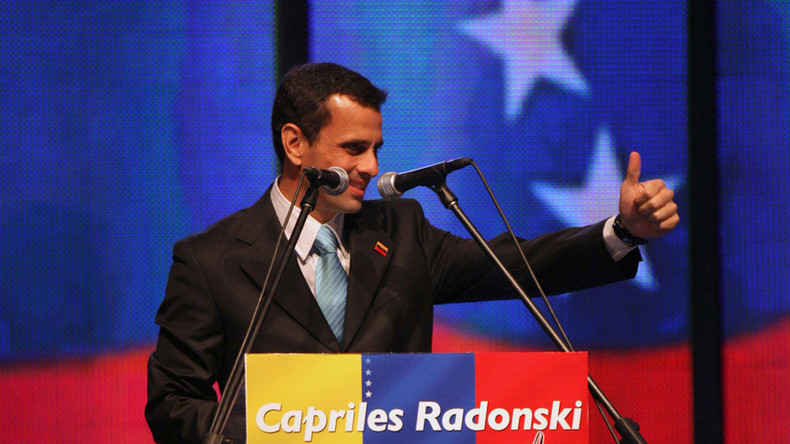 The opposition has won Venezuela's parliamentary elections, taking control of the legislature from the governing socialists. President Nicolas Maduro has recognized the "adverse" results of the vote.
The opposition Democratic Unity Roundtable coalition got 99 seats in the country's parliament, while the United Socialist Party of Venezuela, founded by the late President Hugo Chavez, won 46 seats.
Gracias!Parte de nuestros voluntarios!Que viva Venezuela!Que orgullo ser venezolano!

Posted by Henrique Capriles Radonski on 6 декабря 2015 г.
A total of 19.4 million Venezuelans were eligible to vote. The electoral commission recorded a turnout of 74.25 percent.
It is the first time in 15 years that anti-Chavez parties have won a majority in the legislature, which comprises 167 deputies.
Opposition leaders expressed their joy at the outcome, with Henrique Capriles, one of the coalition's leaders, tweeting: "The results are as we hoped. Venezuela has won. It's irreversible."
The new parliament is set to start its work in January 2016. Its term lasts for five years.
Venezuelan President Nicolas Maduro, 53, rapidly acknowledged his party's defeat.
"We are here, with morals and ethics, to recognize these adverse results," Reuters reported Maduro as saying in an address to the nation. He blamed an "economic war" against his government for the results.
READ MORE: Argentina's opposition candidate Macri wins presidential run-off vote, as Scioli concedes defeat
Last month in the runoff of the Argentinian presidential vote, Daniel Scioli, backed by the outgoing president, Cristina Fernandez de Kirchner, lost to opposition candidate Mauricio Macri, who will take office on December 10.