Bahrain detains journalist after sensitive anti-govt report – activists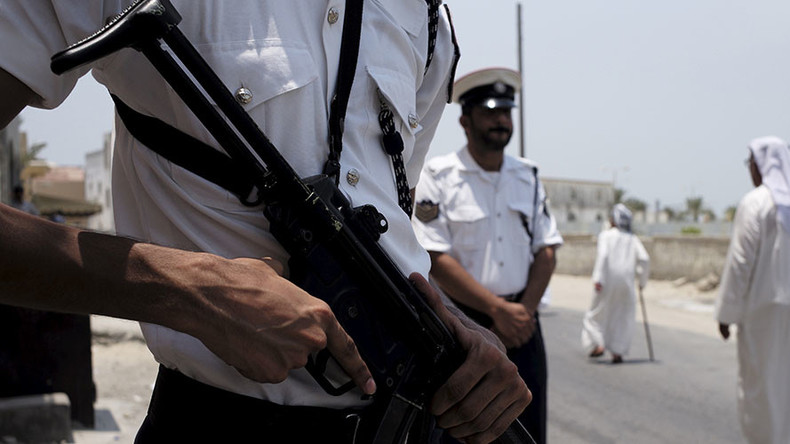 Bahrain's security forces have a detained a reporter following the publication of an article on a bill seeking to deprive families of state-provided homes if the household head has had his nationality revoked, according to local human rights activists.
Security arbitrarily detained journalist Mahmoud Jaziri reporting for Al-Wasat newspaper from his house on Monday morning, Bahrain Forum for Human Rights said in a recent statement. He was taken to an unknown destination, it added.
Activists claimed that the arrest was made in the wake of his publication in Al-Wasat on a bill recently proposed in Shura Council, Bahrain's upper house of parliament, seeking to deprive families of government homes if the head of the household has his nationality revoked.
Jaziri is Al-Wasat Paper's Shura Council and House of Representatives correspondent known for his publications regarding the abuse of human rights and political prisoners.
Prominent human rights activist and president of the Bahrain Center for Human Rights (BCHR) Nabeel Rajab has confirmed the arrest to RT. He said that no details of the charges have yet been announced adding that he has been denied the right to see a lawyer as well. BCHR is planning to address human other rights groups and media asking for help, Rajab added.
Besides Jaziri, dozens of people have been detained in the past month, Rajab revealed. Rajab himself was arrested and put behind bars for several times since 2012 for his protest activities and Twitter posts criticizing the government.
The island kingdom ruled by King Hamad bin Isa al-Khalifa has been criticized for suppressing basic freedoms. The Gulf nation has been rocked by anti-government Shia-led protests against discrimination and a lack of democracy since 2011.
According to such groups as Amnesty International and Human Rights Watch (HRW), the kingdom continues to imprison activists arbitrarily and subject them to torture.
Bahrain hosts the home base of the US Navy's Fifth Fleet. Last December Britain, a close ally and supporter of the Gulf state, announced its plans to build its own permanent naval base there. Human rights campaigners have condemned the move, calling it a "reward" for government's silence on human rights abuses.
You can share this story on social media: