France urges EU to crack down on fake refugee passports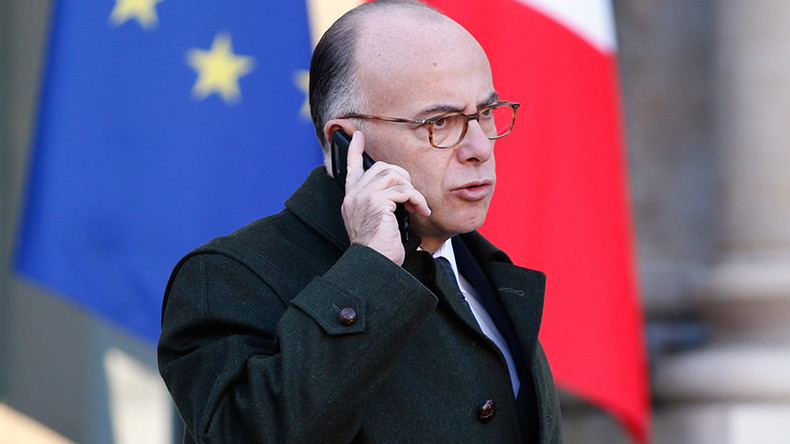 French Interior Minister Bernard Cazeneuve has called on the EU to take additional measures to enhance detection of fake Syrian passports used by people trying to get into Europe. He says both Islamic State and Turkey are involved in making fake IDs.
The minister voiced concerns over fake identity documents used by those seeking asylum in Europe after two suicide bombers who took part in the deadly Paris attacks in November were found to have Syrian passports, which the investigation believes to be counterfeit. The terrorists used the passports to enter Greece in October and then to travel to France.
The Paris attacks "unfortunately showed that some terrorists are trying to get into our countries and commit criminal acts by mixing in with the flow of migrants and refugees," Cazeneuve wrote in a letter to the European Commission, AFP reported.
"The checks of travel documents presented by refugees at the external borders of the EU are an extremely significant and worrying issue," he added.
The minister called on the EU to enhance the quality of equipment used to check identity documents, especially at the Union's external borders in Greece and Italy, through which most refugees get to other European countries.
He also suggested that the documents should be matched with the Interpol bases of stolen or lost passports denouncing the current procedures of security checks in refugee centers as "largely insufficient."
Read more
Cazeneuve also said that large numbers of blank passports were stolen from Syrian administrative facilities in settlements seized by Islamic State (IS, former ISIS/ISIL) militants stressing that "these 'real-fake' passports are very hard to detect."
"Other passports have also been taken from dead people, such as Syrian soldiers or civilian victims of bombings and then sold to people resembling them," he added.
Turkey also plays a role in the fake documents trade, the minister said citing data provided by several European intelligence agencies. Some of the blank passports stolen from Syria are altered and sold in Turkey, he said, AFP reported.
On December 27, German Foreign Minister Frank-Walter Steinmeier also called on EU to regain control over its borders by saying that it is important to have "more control over who is entering and leaving Europe."
Steinmeier urged EU countries to support the extension of the European Border Protection agency (Frontex) as well as to support a €3 billion ($3.29bn) with Turkey that in exchange pledged to limit the inflow of refugees to Europe.
At the same time, the German minister defended his country's open door policy and stressed that refugees must not be treated like suspected terrorists.
According to recent figures from International Organization for Migration, a total of 1,005,504 people arrived in Europe during 2015, more than four times as many as in 2014.