Terrorists VS terrorists: ISIS in 'direct rivalry with Taliban in Afghanistan,' UN says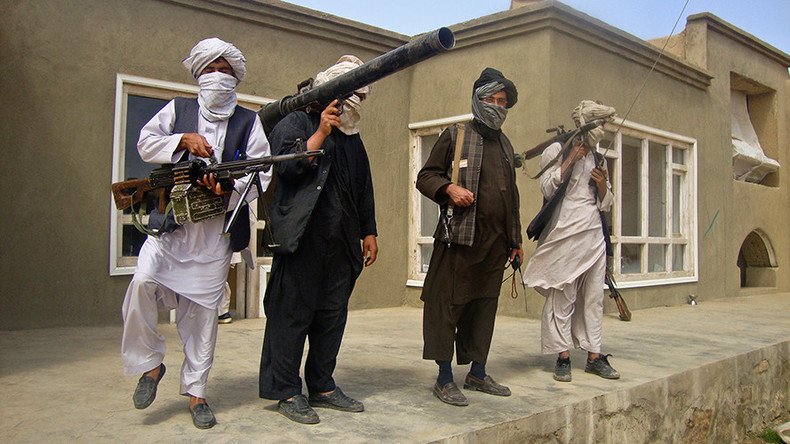 Islamic State militants have been involved in "direct rivalry" with Taliban militants in several provinces across crisis-torn Afghanistan, a former special representative of the UN Secretary-General told RIA Novosti.
"During the last month or two, we have recorded it [the conflict between ISIS and Taliban] in the city of Herat [Herat province, western Afghanistan], Zabul province [south] and Nangarhar province [east]. In Nangakhar, most intensively," said Nicholas Haysom, who once served as the UN Secretary-General's deputy special representative in Afghanistan.
Haysom added that he is neither trying to "exaggerate" nor "underestimate" the threat the two terrorist groups are posing in the war-stricken country.
"Currently the threat is limited but it may grow eventually," the ex-UN official said, adding that Taliban and IS are "in direct rivalry."
READ MORE: Afghan militia behead 4 ISIS terrorists in revenge barbarity
However, Haysom admitted that sometimes their positions are "incompatible."
"One [terrorist] group has nationalist intentions [Taliban] – to establish a caliphate in Afghanistan, the other [Islamic State] has a global jihadist agenda. It is interested not in Afghanistan, but in global jihadist issues."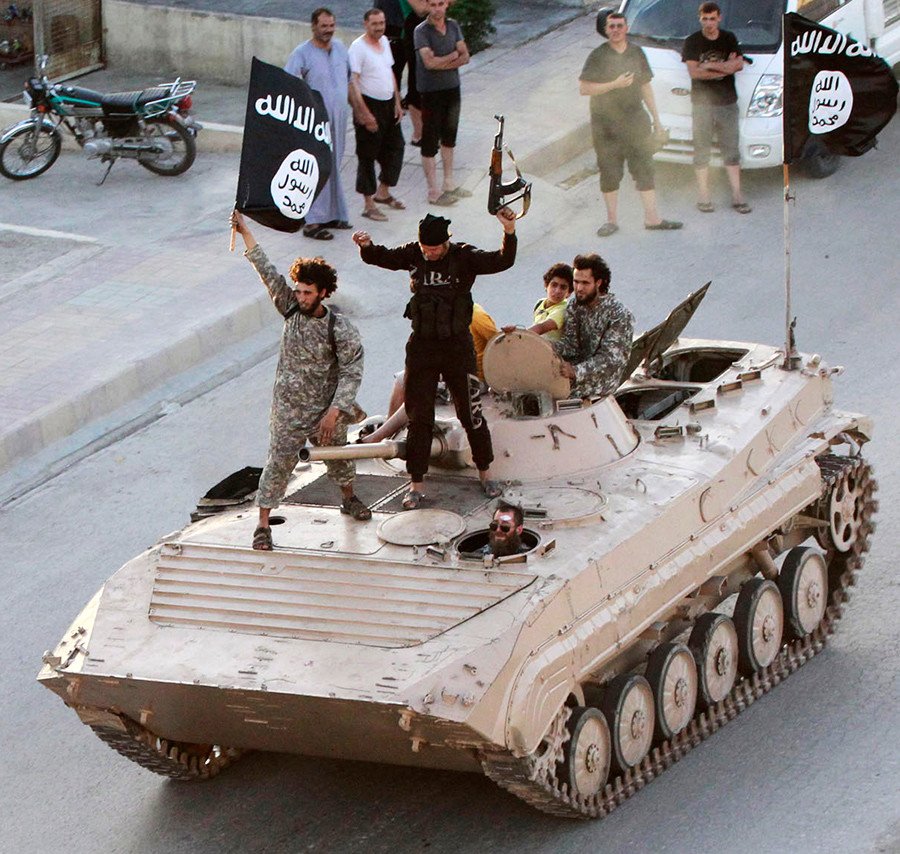 He added that for Islamic State militants, the most important thing is to pledge allegiance to their leader Abu Bakr al-Baghdadi, while the Taliban militants are currently devoted to their new leader, Akhtar Mohammad Mansoor.
READ MORE: Afghanistan 'a disaster from start to finish,' says war veteran as Taliban advance in Helmand
Islamic State [IS, formerly known as ISIS/ISIL] surfaced in Afghanistan in early 2015, aiming to capture and consolidate territory in the "Khorasan Province," that would be loyal to a "caliphate" based in Syria and Iraq.
According to the US commander of American and NATO forces in Afghanistan, IS challenged the Taliban for control of the Pakistan-Afghan border during the summer. Currently, several districts in Nangakhar are believed to be under IS control, according to General John F. Campbell.
READ MORE: Rockets fall on Kabul as Taliban intensifies onslaught across Afghanistan
The Taliban, which has a long history in Afghanistan, has grown stronger in the second half of 2015, mounting an increasing number of attacks and causing higher casualties among Afghan forces, according to a Pentagon report.
The "love-hate" relations between the two terrorist groups have been complicated ever since. In November 2014 Jundallah, a terrorist militant group associated with the Tehrik-i-Taliban Pakistan (TTP), pledged allegiance to IS. However, TTP in 2015 dubbed Islamic State (IS, formerly ISIS) "un-Islamic" for its methods, and also strongly criticized leader Abu Bakr al-Baghdadi.
In October, Russia warned that with parts of the Taliban movement in Afghanistan joining Islamic State, there is an imminent threat of the terrorists invading Central Asia.
"The escalation of tension in Afghanistan is causing serious concern. Numerous IS gangs that are part of the Taliban movement are currently concentrated on the northern borders of that country. Some of them have joined Islamic State, which has dramatically intensified the threat of a terrorist invasion of Central Asia," said Aleksandr Bortnikov, the head of Russia's Federal Security Service (FSB).
You can share this story on social media: