Afghan militia behead 4 ISIS terrorists in revenge barbarity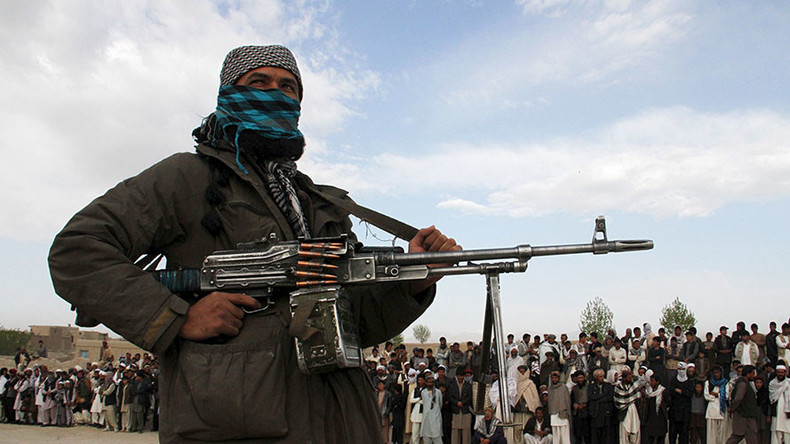 Pro-government militiamen in Afghanistan have beheaded four Islamic State (IS, formerly ISIS/ISIL) terrorists in Nangarhar province and placed their heads on public display in a show of tit-for-tat brutality, which was widely condemnation by officials.
Local village militia loyal to Afghan lawmaker and deputy speaker of parliament Haji Zahir placed the four severed heads on the side of a main road in the Achin district of the eastern province of Nangarhar. The brutal execution came in retaliation for an IS beheading of fighters loyal to Zahir from the Pasoon (Uprising) militia.
Read more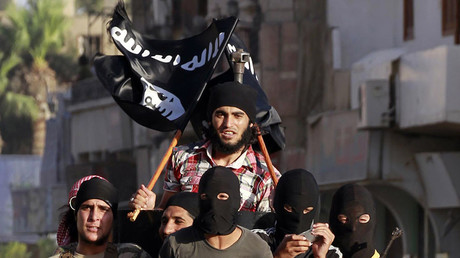 The militia decided to retaliate in kind after IS captured four of their fighters and beheaded them, Zahir told reporters.
"If they behead you, behead your son, do you expect us to cook sweets for them?" Zahir asked. "Sweets are not distributed during war. People die."
Zahir forces have been battling IS militants, who have been trying to assert their influence in the war-torn state, for a few weeks. The fighting between IS and rival groups in the area, ranging from local militias to the Taliban, has become increasingly brutal and violent.
Local authorities condemned the brutality and public display of severed heads, which were placed on stone piles along the road.
"If they were criminals then they should have been punished by the judiciary, not by a kangaroo court," district chief Haji Ghaleb said in comments cited by the local media. "This barbaric incident should not have happened."
The provincial governor's spokesman, Ataullah Khoqani, said that the incident is being investigated, stressing that Afghan's government forces were not involved in the incident.
READ MORE: School of jihad: RT talks to journalist who visited ISIS child camp in Afghanistan
Meanwhile, IS fighters have recently launched an FM radio channel in the Nangarhar province, which the group uses as a platform from which to attract new recruits via a 90-minute Pashto-language radio show called "Voice of the Caliphate." Kabul claims that it has been trying to block the daily broadcast, which is streamed from a secret location.
Islamic State surfaced in Afghanistan in early 2015 aiming to capture and consolidate territory in the "Khorasan Province," that would be loyal to a "caliphate" based in the territory of Syria and Iraq. According to the US commander of American and NATO forces in Afghanistan, IS challenged the Taliban for control of the Pakistan-Afghan border during the summer. Currently, four districts – Achin, Nazyan, Bati Kot and Spin Gar – are believed to be under IS control, according to General John F. Campbell. IS forces are concentrated in the Nangarhar province along the Pakistan border.
In October, Campbell said that IS was recruiting members of the Tehrik-i-Taliban Pakistan (TTP), a branch of the Taliban. Earlier in August, the Islamic Movement of Uzbekistan (IMU), which is fighting in Afghanistan and is present in Pakistan, pledged alliance to the Islamic State caliphate. The Afghan government believes that the IMU has thousands of fighters and is among the most active terror groups in Afghanistan.
The latest Pentagon report released earlier this month classifies IS as an "emergent competitor to the other violent extremist groups that have traditionally operated in Afghanistan." The Pentagon warns that this "may result in increased violence among the various extremist groups in 2016."