School of jihad: RT talks to journalist who visited ISIS child camp in Afghanistan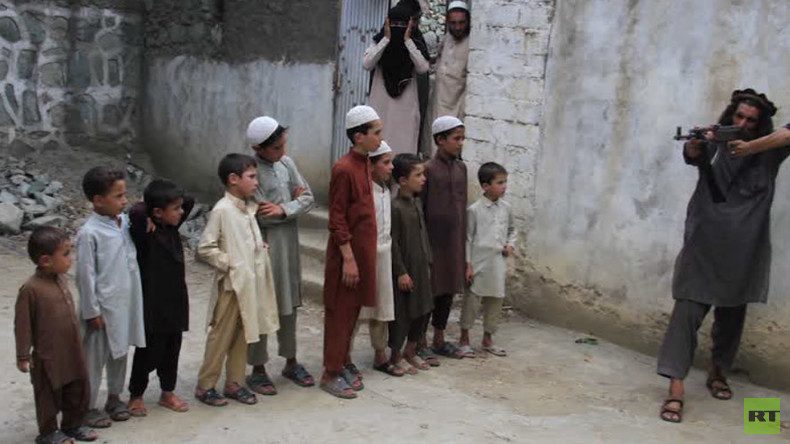 Islamic State is teaching boys as young as three jihadist ideology, the handling of fire arms, beheading techniques and how to be suicide bomber, a journalist, who risked his life to visit a children's militant camp in Afghanistan, told RT.
Filmmaker and journalist, Najibullah Quraishi, said that he was shocked at what he saw at the jihadist school in Afghanistan's eastern Nangarhar Province.
"Imagine children (boys) aged from three to nine or 12 years old. How they should know about Jihad? So, they're teaching them what's jihad; how should they do jihad; the jihadists should be against whom," he said.
The training has, apparently, been going on for months, with the young students making significant progress.
"All the children knew all the names of the weapons and they all knew how to use [them]... It means they were taking training a while ago," Quraishi said.
According to the journalist, the pupils in the school weren't only from Afghanistan, but also from Pakistan as well as being the children of the militants themselves.
The classes took place six days a week from 8:00am to 4:00pm, with a two-hour break, he said.
Afghan children are the latest to be recruited by Islamic State (IS, formerly ISIS/ISIL) jihadists, who have implemented similar brainwashing programs in Syria and Iraq.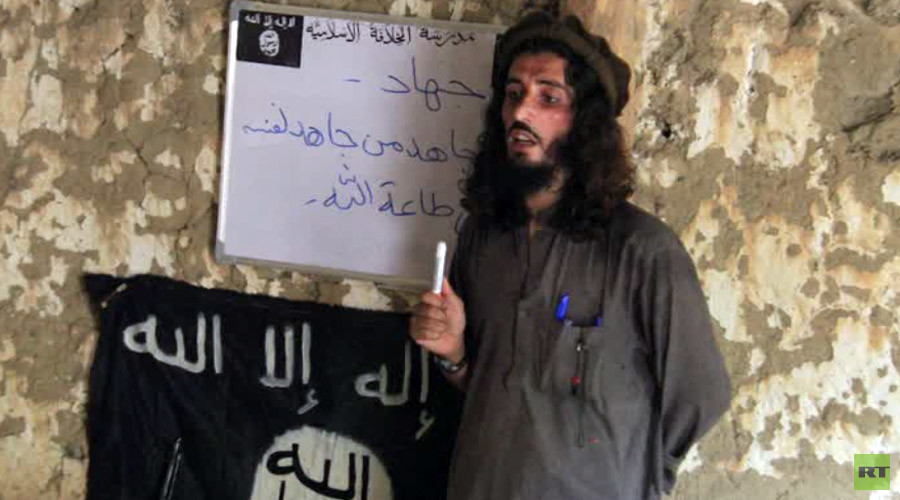 Quraishi, who has been a war journalist for over a decade, filming Taliban and other militants, has called IS "the worst and most dangerous group I've ever seen in my life."
"They're harsh. They don't care about children or elders," he said, adding that the IS fighters were also searching "home by home for daughters" in order to organize forced marriages with girls from 10 years of age.
"ISIS presence will destroy not only Afghanistan, but other neighboring countries," the journalist warned.
The jihadists are after using the Afghan territory as a base to spread their operations to other Central Asian countries, Quraishi said.
There are 2,000 Islamic State families from Uzbekistan, Tajikistan and Kyrgyzstan in northern Afghanistan at the moment, getting ready to cross the border back into their countries, he stressed.
"It's a big threat to Russia. Their aims are to do something to Russia," he said.
Russia has been carrying out a massive air campaign against Islamic State and other terror groups in Syria at the request of Syrian President Bashar Assad since September 30.
The rise of Islamic State in Afghanistan came after the withdrawal of US combat troops last year.
The jihadists have captured territories in the eastern Nangarhar province, driving back Taliban militants.