Afghanistan 'a disaster from start to finish,' says war veteran as Taliban advance in Helmand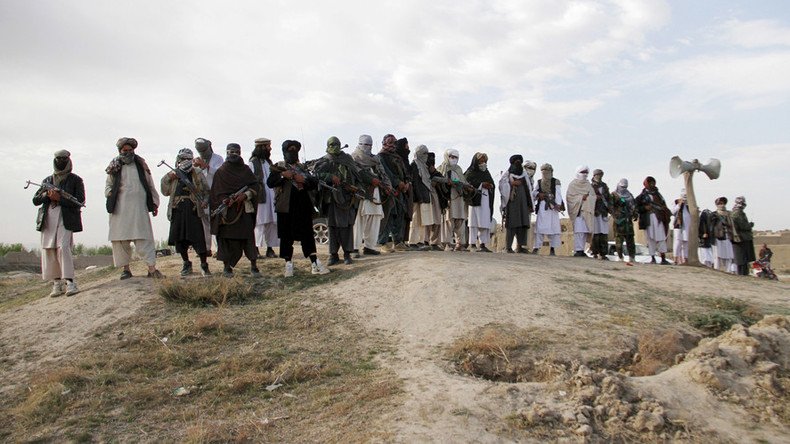 Taliban fighters have retaken vast areas of Afghanistan's Helmand province, where hundreds of British soldiers were killed or injured at the height of the war. RT asked a veteran of the conflict whether the sacrifice was worth it.
"If Helmand falls it will be a huge blow to us all, to all the men and women that fought there and to the friends and family of those who died," former Royal Marine Ben Wright told RT.
Wright, who served in Afghanistan, had his vehicle blown up by a roadside bomb. His fears appear well-founded.
The last six months have seen key areas of Helmand, in the south of the country, return to the grip of a resurgent Taliban.
Places which became household names during the height of the British occupation have again become the scenes of fierce battles between government forces and insurgents.
The iconic Kajaki dam, the area around the town of Lashkar Gah and now Sangin, which was once seen as the most dangerous place for British soldiers to operate and where Wright briefly served, all appear to be within the Islamist group's grasp.
In the north, the strategic city of Kunduz was controlled by the Taliban for several days in September before its militants were driven back.
"The cost of this conflict has been monumental," Wright said. "Not only for the men and women with life changing injuries, but for the thousands that are suffering the turmoil of living with PTSD (Post Traumatic Stress Disorder)."
As well as 456 UK personnel killed, and many more terribly wounded, reports indicate that in 2015 alone 2,000 members of the Afghan security forces have been killed.
The UK combat mission officially ended in October 2014, after which the Afghan army and police took over after years of training.Foreign troops remained, but in a purely observational role.
On Wednesday, the Wall Street Journal reported that US and UK Special Forces troops had been sent into the province in a desperate bid to support local forces.
On Monday, Deputy Governor Mohammad Jan Rasulyar posted a desperate plea to President Ashraf Ghani on Facebook
Rasulyar said 90 Afghan security personnel had died in the past month.
He told Ghani: "Your Excellency, Facebook is not the right forum for speaking with you, but as my voice hasn't been heard by you I don't know what else to do.
"Please save Helmand from tragedy. Ignore those liars who are telling you that Helmand is secure," he urged.
For Ben Wright, the greatest fear is that the 'disaster' of the Afghan war will slip from the history books.
"Just feel this war was a disaster from start to finish," he said. "We owe it to those who died to not let it be brushed under the carpet."
You can share this story on social media: