ISIS sets up 'spoils of war' dept to handle slaves, stolen treasure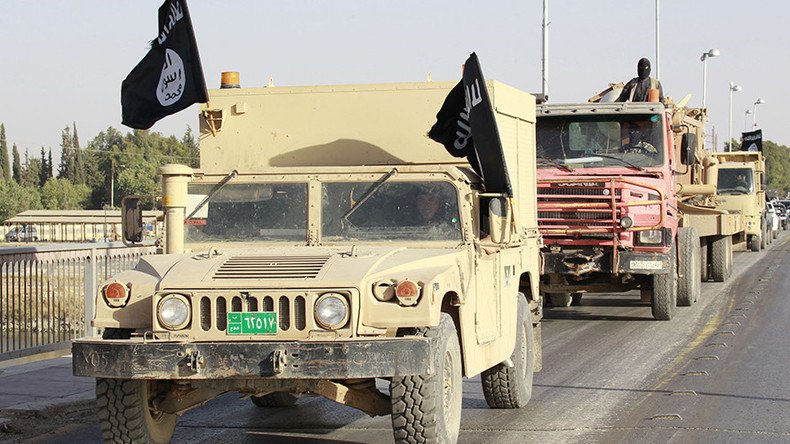 Leaked documents from US officials reveal Islamic State has a high level of organization, with numerous departments, including one dealing with 'war spoils' such as slaves, stolen antiquities and natural resources.
The documents, seized by US Special Operations Forces in a raid in Syria in May, reveal the extremist group's hierarchy and complex bureaucracy.
Some of the documents - including data stored on computer hard drives, CDs, DVDs and paper - were later seen by Reuters.
"This really kind of brings it out. The level of bureaucratization, organization, the diwans [high governmental body], the committees," Brett McGurk, President Barack Obama's special envoy for the anti-IS coalition, told Reuters.
The documents show there are even two separate diwans for the export of natural resources such as oil, and for 'war spoils' such as slaves.

According to Amos Hochstein, the US State Department's top official for energy affairs, these papers show how "meticulous and data-oriented" the militants are in dealing with natural resources.
"Islamic State (IS, formerly ISIS/ISIL) is invested in the statehood and Caliphate image more so than any other jihadist enterprise. So a formal organization, besides being practical when you control so much contiguous territory and major cities, also reinforces the statehood image," said Aymenn al-Tamimi, an expert on IS structure from the Middle East Forum think tank.
Other documents concentrate on the internal rivalry between IS militants who obtain high positions, and the rape of prisoners and treatment of slaves.
READ MORE: US special forces kill senior ISIS commander in Syria raid – DoD
One example is found in a letter seen by Reuters dated November 2014 from the Diwan of Natural Resources, which says that Abu Sayyaf, a senior IS leader killed by US forces back in May this year, should be in charge of handling antiquities.
"The reason being is that he [Sayyaf] is very knowledgeable in this field and that Abu Jihad al-Tunisi [another candidate for the position] is a simpleton who can't manage the division," it says.
On Friday Reuters obtained other documents from the US raid in Syria, saying the group has sanctioned organ harvesting from living 'apostates,' even if it kills them. The group's Islamic scholars explained that the organs of 'apostates' could be extracted from their bodies for the needs of Muslims, even if the 'donors' die.
Islamic State has recently issued a number of fatwas providing legal justification for a range of criminal and openly barbaric practices. One example is Fatwa #64, issued on January 29, 2015, which presents regulations for rape, explaining in detail when and how IS militants should have sexual intercourse with female slaves.
The group even has a fatwa justifying cannibalism in extreme circumstances.
You can share this story on social media: