Germany recruits army of 8,500 language teachers for 200,000 refugee children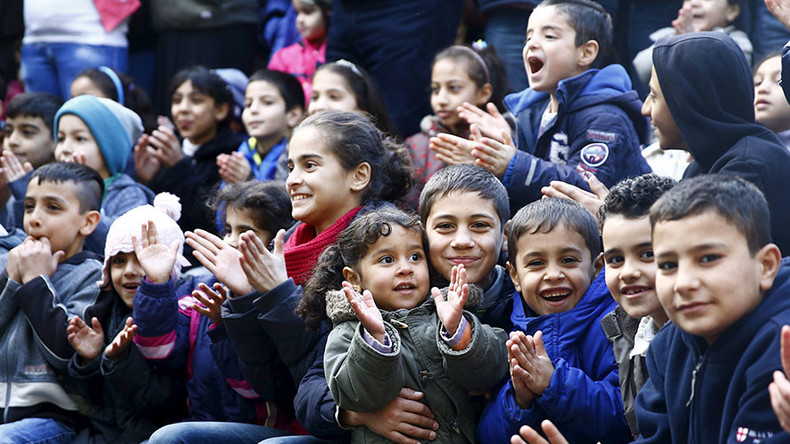 Hundreds of thousands of school-age refugees have arrived in Germany this year, forcing authorities to open thousands of additional classes and hire over 8,500 tutors to integrate the newcomers, Die Welt newspaper reports.
Over a million people fleeing war zones or searching for a better life have arrived in Germany as refugees and migrants this year, bringing their whole families along. The unprecedented inflow has resulted in some 196,000 new students joining the German education system, the paper reports.
READ MORE: Hitler's 'Mein Kampf' Okayed for use in classrooms by Germany's education minister
"Schools and education administrations have never been confronted with such a challenge," the head of education authority, Brunhild Kurth, told the publication.
Read more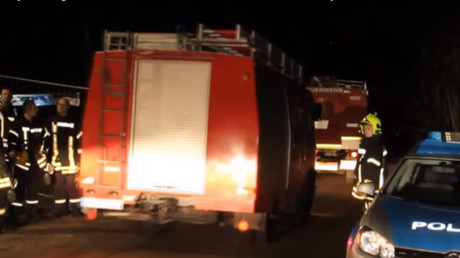 German authorities meanwhile estimate the total number of school-aged newcomers in 2015 to be around 325,000 children. According to the DPhV union, up to 20,000 additional teachers will be needed to cover the existing educational gap and cope with expected arrivals.
"We must accept that this exceptional situation will become the norm for a long time to come," Kurth added, as cited by the AFP.
Europe is currently struggling with its worst refugee crisis since the World War II, with hundreds of thousands of migrants and refugees from war-torn African and Middle-eastern countries seeking asylum in the EU. The majority are determined to reach the wealthiest northwestern European countries, which provide better social benefits.
While part of the German society has demonstrated growing discontent over the situation, with sporadic right-wing violence erupting in some areas, the government is maintaining an open border policy with respect to refugees arriving from the EU, instead pushing for better controls at the union's borders to limit the migration flow.