Lucky koala rescued from Aussie bushfires, nicknamed Constable K Bear (VIDEO)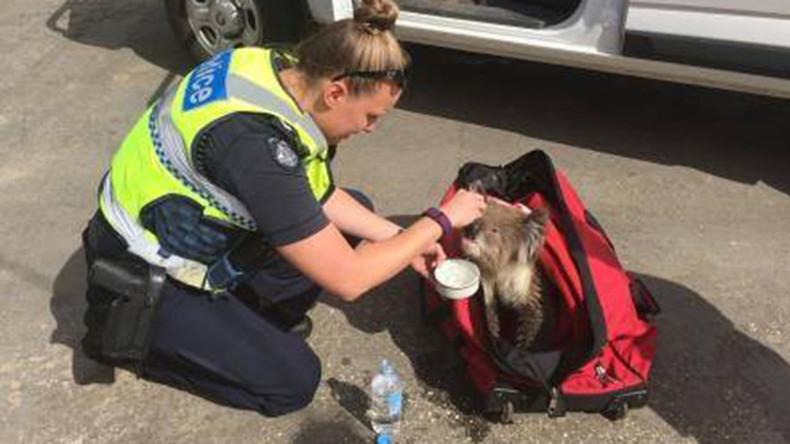 An unconscious koala caught in raging bushfires in Australia was rescued by firefighters. After having some water and gum leaves, the cute animal is doing well and even responds to her new nickname – Constable K Bear.
The firefighters were battling bushfires near the popular tourist town of Lorne in the state of Victoria when they found the unconscious animal lying in Wye River along the Great Ocean Road.
The unresponsive koala was immediately brought to a police station, where officers fed her gum leaves and gave her some water to drink.
The lucky survivor quickly recovered and has since been nicknamed Constable K Bear.
READ MORE: Massive bushfires rage in Australia's state of Victoria on Christmas day (VIDEOS, PHOTOS)
Victoria, a state in Australia, has been suffering from ravaging bushfires, which have already claimed over 100 homes in one of the country's most famous tourist areas. Emergency authorities have been scrambling to fight the disaster and warn more fires will come by the New Year.
Massive bushfires fanned by winds rapidly made advances across residential areas in the townships of Wye River and Separation Creek on Friday.
Wildlife Victoria's Amy Hidge told AAP the number of animals that have died in the bushfires has yet to be assessed.
"We understand that at the moment looking for animals is a low priority, but at this stage we just need people to look out for bush-affected animals."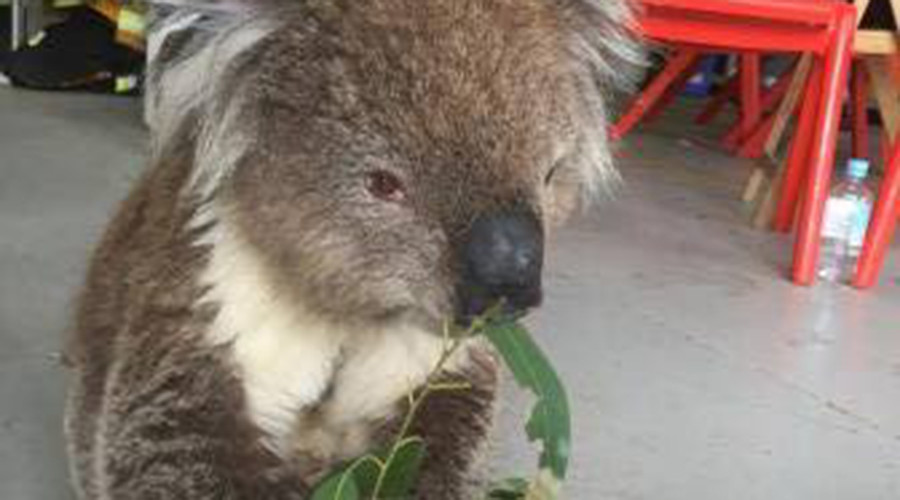 She added that "often, you can't see if the pads on their feet have been burnt or if they have smoke inhalation, so we're saying that if they look a bit off, they're probably bushfire affected."
According to Shelley Hyndman from the Surf Coast Wildlife Shelters Group, "at the moment no one's allowed" to enter the affected areas "because it's still out of control, so we're on standby."
"They're going to be setting up a triage centre in Lorne, and vets from Parks Victoria and the Department of Environment will be attending to the animals at the site… After treatment, the animals will be transported to us to come in to care."