11 arrested in Bosnia raids on ISIS-linked terror suspects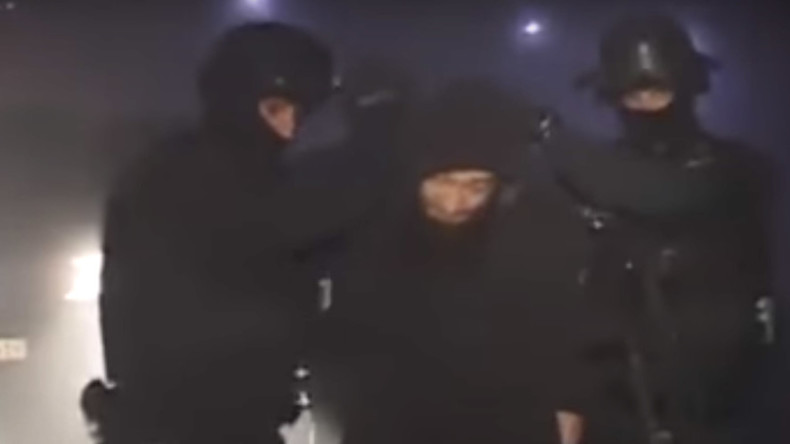 Authorities in Bosnia have conducted a series of raids, arresting at least 11 people suspected of links with Islamic State group, terrorism financing and recruitment as well as plotting terror acts.
Police and country's intelligence services raided two places of religious assembly and several residential buildings. The operation was conducted in several Sarajevo districts, including in Rajlovac, where two soldiers were killed in November in a suspected ISIS-inspired terror attack by a man who blew himself up.
"Eleven people were arrested. They are suspected of terrorism, financing and preparing a terrorist act as well as inciting candidates to go to the battlefields abroad," a police spokesman told AFP.
The raids sanctioned by the Prosecutor's Office were conducted by more than 100 police officers.
"The objective of this major operation was to track down some 15 people who... are close to radical groups and structures of the ISIL, as well as people who are on the battlefields in Syria or Iraq," national prosecutors said in a statement.
According to Police spokesman Boris Grubesic, the raids produced strong evidence of ISIS-linkage, where some of those detained acted as financiers, while others as recruitment agents.
According to local TV reports, one of the leaders of Bosnia's Islamic movement, Muric Kemal, was among those arrested. His father, Musa Murić, says that as far as he knows, his son is "clean 100 percent."
"I never saw anything suspicious, no assembly or anything. I know that man is a carpenter," neighbor Fikret Kalkanž told PTC News.
Around 40 percent of Bosnia's 3.8 million people follow a moderate form of Islam. According to the authorities, some 200 Bosnian nationals joined extremist groups in Syria and Iraq in 2012 and 2013. At least 26 have died while about 50 are believed to have returned to the Balkan country.