'Smash capitalist Christmas!' Angry singletons stage anti-Xmas rally in Tokyo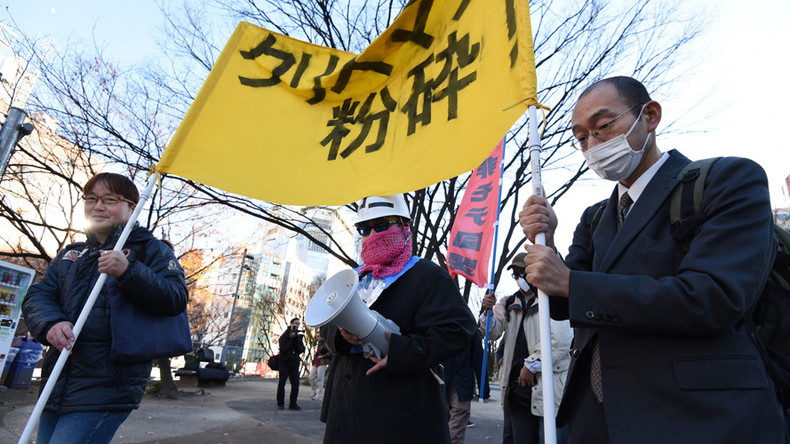 Around 20 angry single men came out in Tokyo on Saturday to protest what they call the commercialization of the yuletide spirit, which apparently also "discriminates" against singletons.
The group of about 20 men, believed to be part of a leftist group that frequently lashes out at Western holidays, was seen marching under angry banners reading "Smash Christmas!" in Tokyo's Shibuya district, known as a place for holiday shopping and dating.

The angry activists, who call themselves "Losers with Women," as they are mostly single men, said they oppose the capitalist commercialization of Christmas, which makes it easier to cajole people in love into shopping.
"In this world, money is extracted from people in love, and happy people support capitalism," said the head of the organization, dubbed the Revolutionary Losers' League, as quoted by AFP.
"Christmas is the most symbolic event for this," he added.
Another activist nicknamed Mark Water told the agency that the rally was also organized to support unengaged men. "Unpopular men, who don't have a girlfriend or are not married, are overly discriminated [against]. We want to break this barrier," he said.
The rally ended peacefully, with no unrest reported.
In Japan, as in some Asian countries, Christmas is not an official holiday, but celebrated informally by many couples as a romantic event.