Zurich scraps 62 IKEA shelters for refugees as 'easily combustible'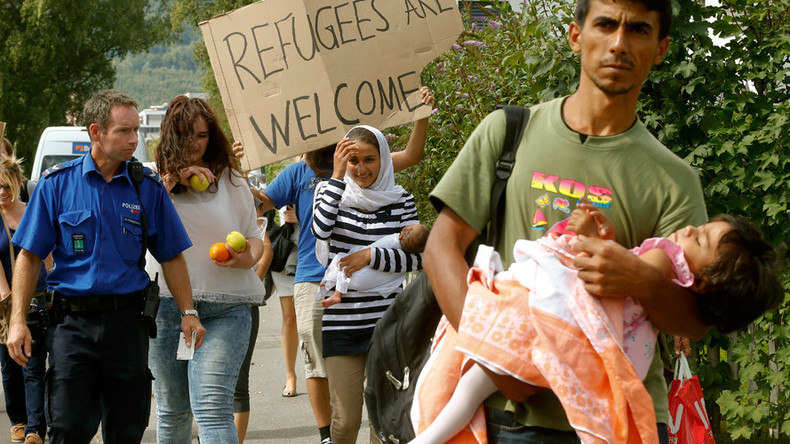 The Swiss city of Zurich in a last-minute decision ditched 62 IKEA shelters it bought for hundreds of refugees, saying that they were "easily combustible" and had failed a safety test.
Zurich city councilor Raphael Golta had unveiled the dozens of IKEA shelters Friday morning, saying they would house about 250 people by early January.
However, a few hours later, city authorities had second thoughts. The shelters were recognized as unfit for living as they "are easily combustible," according to an official statement.
Golat later explained that the authorities made this decision under special circumstances.
"We have to host 40 percent more asylum seekers in the space of two months, so we had to move quickly to choose the best solution available," he told Switzerland's RTS broadcaster.
The canton of Aargau, one of the more northerly cantons of Switzerland, also announced the alternatives to IKEA shelters following the decision of the Zurich authorities. The canton was planning to shelter about 300 asylum seekers.
About 39,000 refugees are expected to arrive in Switzerland this year.
Reports about IKEA shelters to be used for asylum seekers in Switzerland emerged back in October. Aargau authorities said they were planning to buy 200 IKEA-designed homes for migrants. The asylum seekers were scheduled to arrive there in 2016 and live there until 2018. The basic houses are not heated and do not have plumbing.