The Force awakens: Sales of Star Wars porn 'skyrocket' by 500%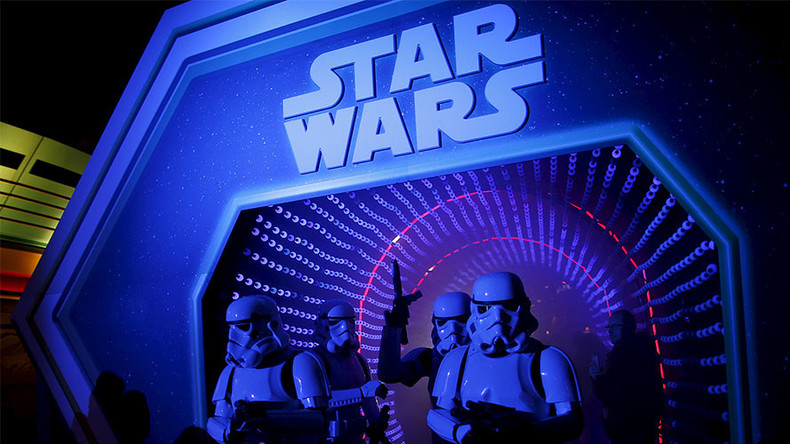 While the much-anticipated premiere of Star Wars: The Force Awakens stimulates all kinds of interest worldwide, one company which says it is benefiting hugely is an adult entertainment retailer selling Star Wars XXX material on DVD.
GameLink, a website which provides adult video on demand, has announced a 500 percent rise in DVD sales of the pornographic movie "Star Wars XXX: A Porn Parody."
READ MORE: Jedi Church flock swells ahead of Star Wars premiere
"We began noticing a gradual increase in sales of the title at the beginning of November, but it wasn't until the past two weeks that purchases of Star Wars XXX really skyrocketed," GameLink executive Jeff Dillon told Mashable.
According to the company, San Francisco tops the list of cities where fans have purchased the adult movie.
Released in 2012, the "porn parody" boasts of having "the highest budget ever for an X-rated spoof," as well as "an all-star cast... legendary attention to detail... and extensive special effects."
A "totally metrosexual C3PO" is also promised to viewers, and the movie trailer features a YouTube-safe scene between Princess Leia and Darth Vader. Other iconic characters including Luke Skywalker and Chewbacca are among the XXX cast.
READ MORE: Google use the 'Force' to block 'Star Wars' spoilers

The PG-13 version of Star Wars: The Force Awakens opens in world cinemas this week. Record-breaking advance ticket sales have been reported, with the movie having already gained more than $100 million in US presales - half of the film's budget.