Google use the 'Force' to block 'Star Wars' spoilers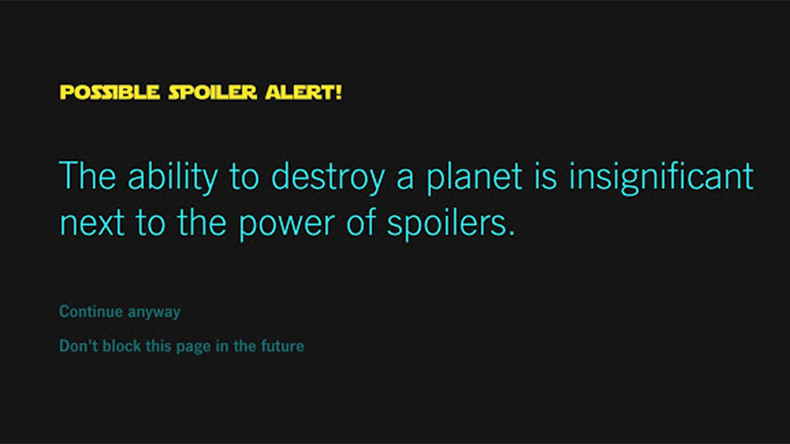 Star Wars fans can now literally use the Force to stop spoilers from ruining the much-anticipated intergalactic installment.
A new extension in Google's Chrome browser called "Force Block" scans websites for potential plot giveaways and blocks users from clicking through.
Mace Windu's purple lightsaber comes up as an icon in the upper right part of the browser to fight off unwanted chatter from all corners of the universe while a pop-up page referencing previous films provides a bit of fun.
Excitement has been building ever since the seventh Star Wars film The Force Awakens was announced as part of the Disney-Lucasfilm deal in 2012.
Out this week, it's no secret that old favorites Harrison Ford, Mark Hamill, and Carrie Fisher reprise their roles more than 30 years on from their last appearance in Return of The Jedi.
READ MORE: Dublin Spire becomes lightsaber for Star Wars premiere

Despite the global release of the film, not everyone will see it at the same time, so the chances of finding out crucial details ahead of time thanks to the internet age are virtually guaranteed.
Spoilers look set to bubble up through social media like a stinking Dagobah swamp.