RT social media chief escapes fatal gunfight near govt HQ in central Moscow (VIDEO)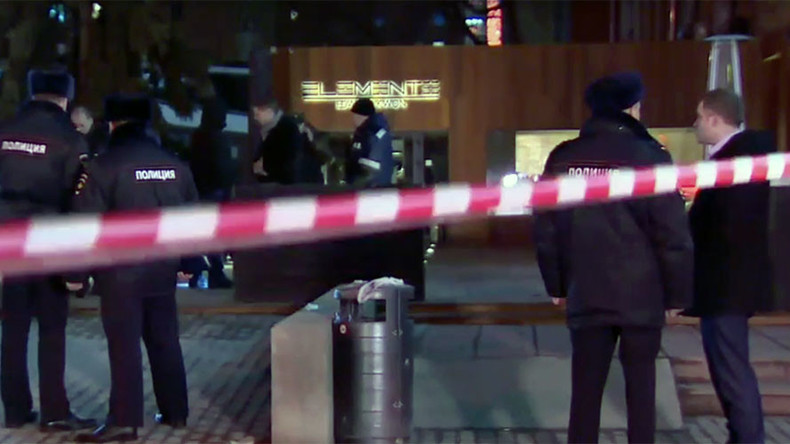 Two men were killed and eight injured in a gunfight on Sunday evening near a restaurant in central Moscow, around the corner from the White House. RT's Ivor Crotty, who was just 20 meters away, described the scene as "savage" and "surreal."
The shootout took place at approximately 9pm Moscow time near a Korean restaurant called Elements, which opened in summer 2015.
RT's head of social media witnessed the event and described what he saw to RT.com.
"We saw a bunch of black cars on the path - never a good sign. Then we heard a heated argument with voices rising and rising. And in the space of 15 seconds it sounded like 25 shots from three guns were fired, followed by screaming and shouting. We ran for shelter and got behind a wall, from where I filmed the aftermath."
Russian media reports that a conflict between the restaurant owners and the hired designers could have been the reason for the shootout. One owner, Zhanna Kim, was immediately taken into custody, where she fell ill later that night and required urgent medical treatment.
According to police, the shooters were from a private security firm, they used nonlethal guns and one service pistol. Five out of the eight injured men were hospitalized. Other witnesses told Russian media that they saw some 20 people taking part in the melee.