Irish metal for Putin: Russians enchanted with heavy celtic rock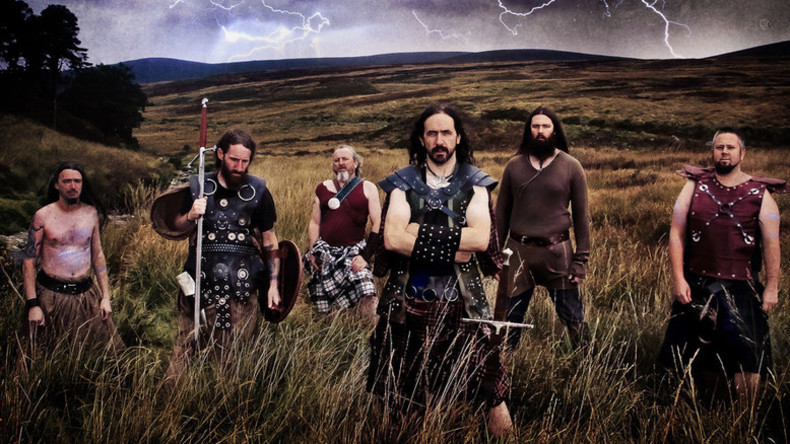 A decade on from the launch of Russia Today, we've opened our digital hub in Dublin, Ireland. In part three of our series about Russian-Irish connections, journalist Colm McGlinchey features the Irish folk metal band Cruachan, who have been playing packed venues and headlining festivals in Russia for 13 years.
Dressed in celtic kilts and incorporating traditional Irish music with metal, they've been praised for advancing the genre of folk metal more than any other band of their time.
Along with Irish dancing, Cruachan (pronounced "crew-ah-KHAN") are another vessel of Irish culture that Russians have embraced.
READ MORE: Riverdance Effect reaches Siberia
Despite all the praise, success in Cruachan's home nation of Ireland has yet to reflect what they've experienced in Russia.
Speaking to RT, the band's lead singer and guitarist Keith Fay said Russians didn't share Ireland's obsession with mainstream music: "Ireland is sandwiched between England and the States, it's that whole 'X Factor' culture. It's such a different world outside Ireland and England as far as music is concerned."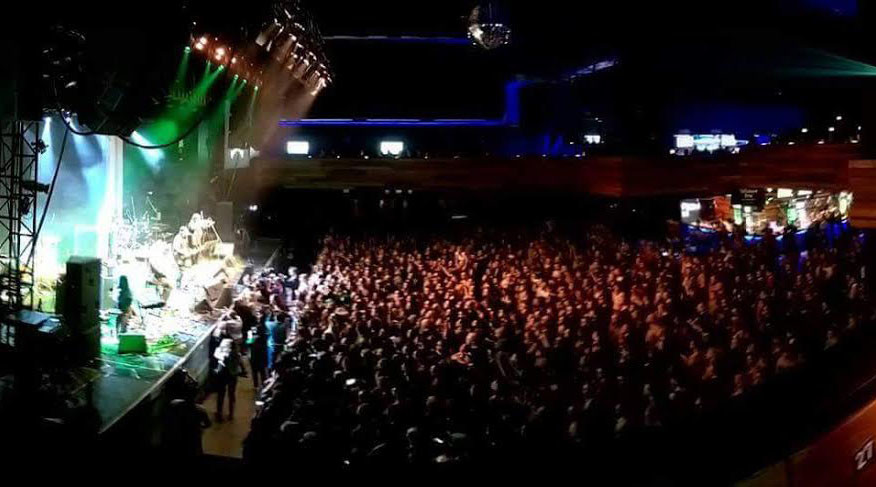 Cruachan have seen metal music embraced in Russia, playing with Russian rapper Noise MC and being the first western band to play the Ostrov Festival with tens of thousands of people.
The band have toured in South America, Eastern Russia and Israel - and appeared on line-ups with Metallica and the Foo Fighters.
A gig in Tel Aviv last year almost didn't happen after hundreds of fans urged them to observe the global boycott against Israel, but Fay said they decided to go ahead after getting a letter from a 14-year-old fan who wanted them to perform.
The warm welcome in Russia has extended to the crowds where Irish flags and Celtic jerseys can be spotted. Their unique blend of music attracts both fans of metal music and Irish music enthusiasts.
Posters for their shows implore the public to 'Release your inner Irish'.
"It's a popularity thing with the Irish," said Fay. "The music goes down really well at the show. If you're playing folk metal and you're from Ireland, it's genuine. Europe needed a folk music revival, Ireland didn't. Folk music never died in Ireland."
The band proved popular with Irish dancers in Russia with a rumor that President Putin watched a Moscow Irish dance troupe perform to one of their songs.
With the growing popularity of Irish dancing in the country, they found themselves approached by more and more dancers on tour and on one occasion allowed them to take part in a live show.
Fay calls Russia the band's 'second home'.
"People in the western world have this idea of a dire, somber people, but it's the complete opposite," said Fay.
He says the band are approached for so many photographs and autographs in Russia, that they now have to hire security when on tour.
"It's always been really warm and friendly, everyone looks after us. The crowds have been amazing everywhere," he adds.
With the global decline in album sales, their energetic live shows have helped pay the bills. Fay credits Russians' appreciation of 'real music' as the reason for their success there.
One of Cruachan's Irish fans is one of the country's most infamous musicians.
Shane MacGowan said they "reminded him of the early Pogues" and produced their 2002 album Folk-Lore.
Cruachan play one show a year in Dublin to their die-hard fans, something they look forward to, but it's their global audience that keeps them busy most of the year.