Prison musicians lock down Grammy nomination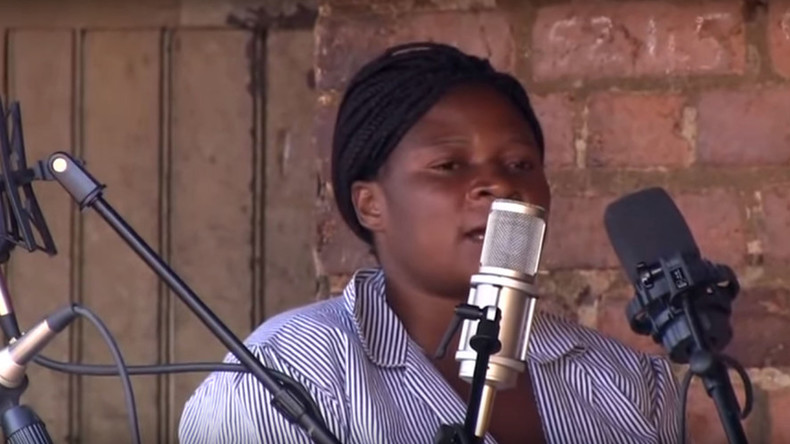 The small African country of Malawi is celebrating its first Grammy nomination for an unusual album by the Zomba Prison Project.
The musicians are actual prisoners, some facing life sentences, and the album "I Have No Everything Here" was recorded with basic equipment in the eponymous prison.
When this week's Grammy nominations were announced, Zomba Prison Project's producer Ian Brennan was "shocked" to find their name in the World Music category.
"I am very happy for the prisoners and quite shocked really," Brennan told Al Jazeera. "The awards have become extremely celebrity-driven, and ironically, the World category in particular has become so predictable - it's the same names almost every year … so to see a group of unknown individuals get a nomination makes it that much more of an accomplishment."
In addition to international recognition for the music, this project has led to the release of three women from the prison with three more cases under review, according to the band's Facebook page.
While some of the men in the band committed violent crimes and murder, "many of the women are held for 'witchcraft'" and others for homosexuality, according to Brennan.
Prisons have inspired some of the best albums in music history, including a Grammy winner.
Johnny Cash won a pair of the coveted music awards in 1969 after recording his live performance in California's Folsom Prison, one for his performance of the song Folsom Prison Blues and one for his liner notes on the album At Folsom Prison.
Blues legend BB King, who passed away earlier this year at the age of 89, recordedLive in Cook County Jail in Chicago, which made Rolling Stone's top 500 albums list.
The Sex Pistols earned their punk credentials with Live in Chelmsford Top Security Prison which includes sounds of an actual riot mixed with their raw sound.
Few women keep male inmates in line like Big Mama Thornton on her 1975 album Jail. It was actually a compilation of live performances in two prisons.