Le Pen's FN vote skyrockets in 'most rightwing' Calais amid migrant influx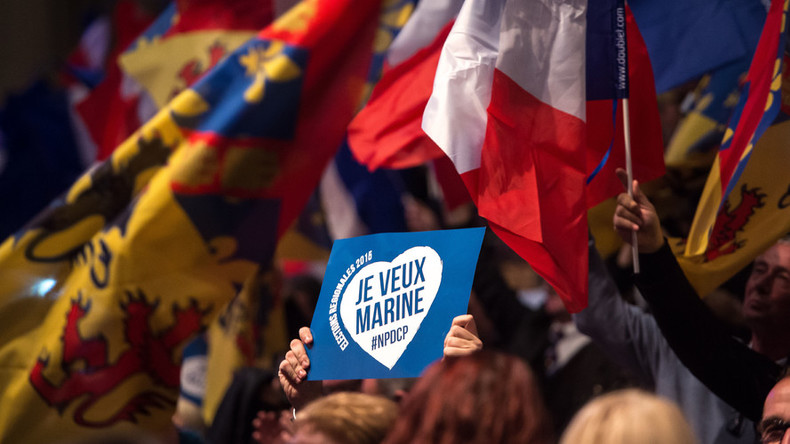 French town of Calais, which is now experiencing torrents of migrants willing to get to UK by crossing the English Channel, massively voted for the hardline National Front on regional elections last Sunday, becoming the "most rightwing city" in France.
The French town of Calais, overwhelmed by migrants hoping to get to the UK via the English Channel, massively voted for the hardline National Front in regional elections last Sunday. This makes it the "most rightwing city" in France.
Popular support for France's hardline anti-immigration National Front skyrocketed during Sunday's regional elections to the Nord Pas-de-Calais Piciadie regional council, and Calais' city council. The party scored over 40 percent of the vote in the region, surpassing President Hollande's Socialist Party and also doubling its own results since the last regional elections in 2010, according to the country's Interior Ministry.
READ MORE: Future president? Marine Le Pen's National Front gains blockbuster victory in regional vote
"We are without question the first party of France," Marine Le Pen said on Monday, addressing supporters in Hénin-Beaumont in the Nord-Pas-de-Calais region, as reported by France24. "We have the will to achieve the national unity the country requires," she added.
The port of Calais has been overrun by a mass influx of refugees desperate to get to Britain, causing resentment and anger among local residents.
The number of refugees in the city has risen dramatically, from only 800 in 2010 to some 6,000 this summer. Most of them are living in tough conditions in a tent camp dubbed the "Jungle" near the port.
Residents claim refugees are threatening their safety and well-being, while local authorities say Britain attracts migrants with its shadow economy and generous benefits.
Read more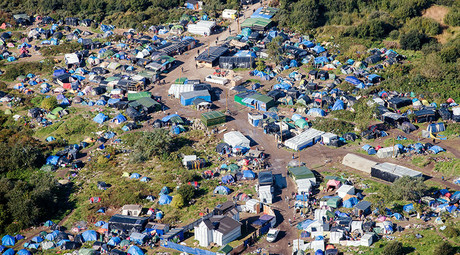 Centre-right mayor of Calais Natacha Bouchart thinks Britain has much to be blamed for because it "takes advantage of what the EU gives it, but disregards its own obligations," she told RT in an exclusive interview.
Bouchart also said the UK should allocate money on "strengthening [the UK's] its own borders," while "on a European level no one has an idea of what's going on in cities like Calais."
Speaking of the city's needs, the mayor said both security and regulatory measures are required to help deal with the crisis: "To guard the borders, the presence of law enforcement services is needed. Regulatory acts setting the maximum quantity of migrants who can seek asylum are also necessary."
READ MORE: French police unleash tear gas against migrants in Calais, as mayor calls for army help
Last Sunday, Marine Le Pen's anti-immigration party also scored around 28 percent of the vote nationwide. The far-right party topped the lists in at least six out of 13 regions, according to official estimates from the French Interior Ministry.
The National Front outperformed both former president Nicolas Sarkozy's party Les Républicains (formerly the UMP) with 27 percent, and President François Hollande's Socialists with 23.5 percent, official estimates showed.
Security has been tightened in the first national vote since Islamist terrorists killed 130 people in Paris in November.
Although gaining overwhelming results, the National Front faces a tougher challenge from President Hollande's Socialists in the second round next Sunday. The president's party announced it will withdraw candidates in three regions in an attempt to prevent the far-right party from gaining power.
LISTEN MORE: