US sentences 'Russian Taliban fighter' to life in prison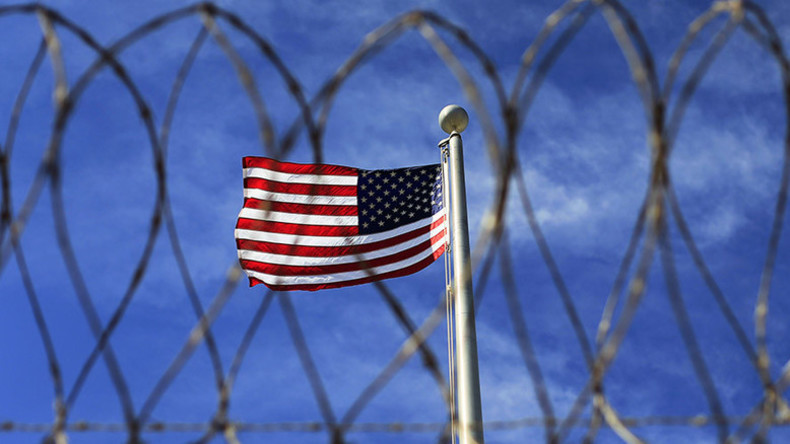 An American federal judge has sentenced a former Soviet army officer accused of masterminding and leading a Taliban attack on American forces in Afghanistan to life in prison, according to the US Justice Department.
"Irek Hamidullin has been sentenced to life in prison for his role in orchestrating and conducting a violent attack on Afghan and US forces in Afghanistan in 2009, and conspiring to kill members of the US military,"said Assistant Attorney General John Carlin.
In August, a jury found Hamidullin, 55, guilty of all 15 charges against him, which ranged from supporting terrorists to firearms offenses in eastern Afghanistan's Khost province in 2009. The trial was heard in Richmond, Virginia.
The prosecution argued that Hamidullin was planning to set up a trap and kill US troops.
"Few crimes could be more serious than this one," Dana J. Boente, US Attorney for the Eastern District of Virginia said. "In a well-planned, deliberate, and premeditated attack, Hamidullin led an assault upon an Afghan outpost by a group of insurgents, many of whom he recruited and trained, with the intent to kill Afghan Border Police and responding American forces."
READ MORE: US jury finds 'Russian Taliban fighter' guilty on terrorism-related charges
During the trial, the defense maintained that Hamidullin had never fired his AK-47 rifle during an attack in which about 30 militants died and no Afghan or US troops were killed.
"I got injured before I was able to shoot," Hamidullin claimed, while an American marksman credited with bringing down Hamidullin confirmed he never saw him fire his weapon. However, interviews were reportedly secretly recorded in which he talked about planning the attack.
Hamidullin was a Soviet army officer and tank commander in the early 1980s before he became a follower of Afghan Taliban leader Mullah Omar around 2001. He later worked alongside the Taliban until November 2009, when he was arrested and held in an unnamed Afghan facility for five years.
Hamidullin was transported to the US in 2014 to face trial, making him the first enemy combatant ever to be brought from Afghanistan to face charges in a civilian court.